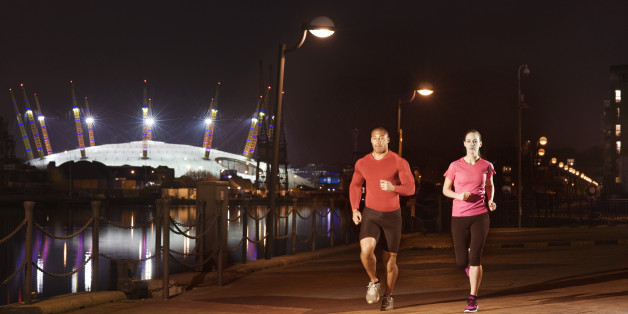 There are hundreds of wonderful sites on healthy living to be seen all over the blogosphere. Here at Fit Links, we'll introduce you to some that have caught our eye.
Don't let fall's dark skies keep you from getting your run in. Just make sure your outdoor runs are safe! POPSUGAR Fitness shares some cute reflective running gear you'll actually want to be seen in.
It's time to start planning for Halloween! SparkPeople has some easily assembled ideas for fun fitness personality costumes from Richard Simmons to a CrossFit bro that are sure to win first place at the party.
All nut butters were not created equal! Well + Good compared almond and peanut butter with the help of top nutritionists to find out which spread is more nutritious. Check out the Nut Butter Battle for the winner.
Whether you run, bike, do CrossFit or yoga it's easy to come up with a long list of benefits for physical activity. But is it possible to exercise for the wrong reasons? Fit Bottomed Girls dishes on the importantance of exercising for yourself.
Need some inspiration to get moving? Check out these motivational fitness quotes:
PHOTO GALLERIES
Fitness Quotes