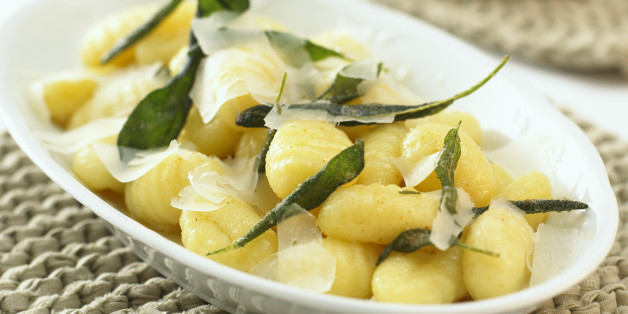 The potato is the Mariah Carey of vegetables.
They're both super sexy and bring in tons of money a year, obviously. But they're also alike in that their popularity makes a lot of people underestimate their technical gifts. Just as Mimi can plumb the depths of a G#2 and ascend to the whistle tone stratospheres of a G#7 with a singing voice that has a broader range than almost any other singer in the history of pop, potatoes can assume a wider array of textures than pretty much any other vegetable -- or even food -- in the world, from the absolute crispiest to the most luscious, velvety and smooth.
My point is that, all too often, we take potatoes and Mariah Carey songs for granted, when, really, we should be building temples to them in major cities and worshipping them for the incarnations of the divine that they are.
Let this list be a start. Here are 18 of the most popular ways to cook potatoes, ranked from worst to best, in my purely subjective opinion. (I didn't include dishes, like samosa and pierogis, where potatoes are a filling, by the way, but I love them too!) If you want to dispute my ranking, or debate between "Emotions" and "Vision of Love," get at me in the comments or on Twitter. Just please don't carp about the nutrition of potatoes or the schmaltziness of Mariah's music. I don't want to hear that kind of sacrilege.
Want to read more from HuffPost Taste? Follow us on Twitter, Facebook, Pinterest and Tumblr.
ALSO ON HUFFPOST:
All The Ways We Love Potatoes
SUBSCRIBE TO & FOLLOW LIFESTYLE
All the meal hacks and indulgent snacks. You're welcome. Learn more