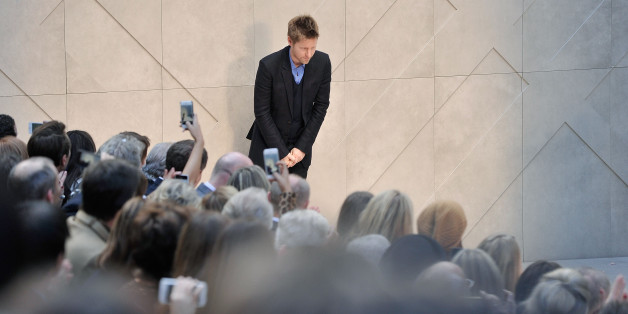 The fashion world woke to exciting news on Tuesday: Christopher Bailey, the powerhouse designer of Burberry and the pride of London fashion, is officially the new Burberry CEO, replacing Angela Ahrendts.
Bailey, who is currently chief creative officer, will keep his position as head designer, continuing to make the brand a must-see at London Fashion Week and a "must-follow" on social media (Burberry has been named the most "digitally competent luxury brand" and has the largest Facebook following of any fashion label, nearly double of Chanel).
Now Bailey, the creative mind behind Burberry's makeover, will also become the business brains. In a statement to WWD, he said he was "humbled to be asked to take on the CEO role at this company that means so much to me. I also feel privileged to be keeping my role as chief creative officer."
Will anything change at Burberry... and will the company remain as dominant as it has been for the past decade? To be determined; but in the meantime, the fashion world seems quite pleased. As Lucky's Eva Chen tweeted this morning, "I love British weather... there's something magical, romantic & poetic about rain.' - #ChristopherBailey, the new CEO of @Burberry! Kudos!"
Christopher Bailey's work on display:
Burberry Spring 2014 at London Fashion Week
SUBSCRIBE AND FOLLOW
Get top stories and blog posts emailed to me each day. Newsletters may offer personalized content or advertisements.
Learn more