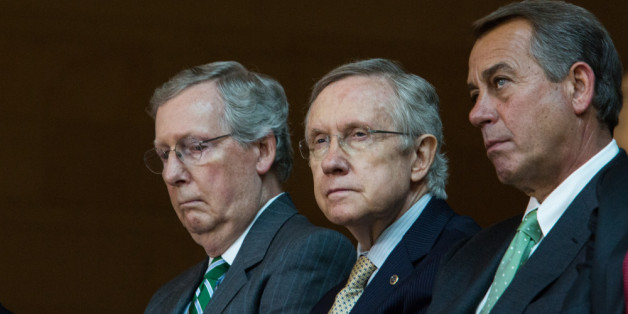 The office of Speaker Boehner told the office of Majority Leader Harry Reid's on Tuesday night that they would be willing to send them a "message" so that the procedural process of getting a debt limit and government funding bill could move faster.
A message is a legislative vehicle that if sent from Boehner to the Senate would allow Reid to skip one cloture vote. This would ensure that if one Senator wanted to gum up the works, he or she could only force 30 hours of consideration.
A request for comment to Boehner's office was not immediately returned, though if the news is true, it is a signal that the Speaker knows the time for staring down the Senate is up.
Also on HuffPost:
John Boehner's Shutdown Showdown Stares
SUBSCRIBE AND FOLLOW
Get top stories and blog posts emailed to me each day. Newsletters may offer personalized content or advertisements.
Learn more