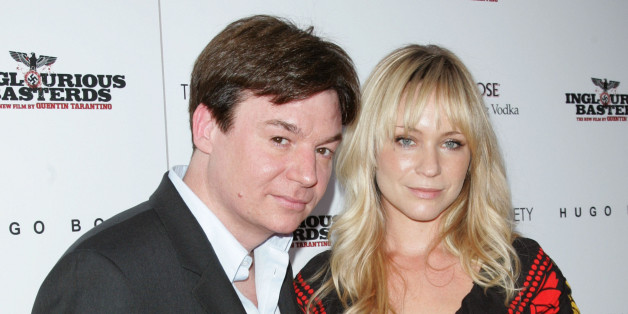 Yeah, baby!
Mike Myers and his wife, Kelly Tisdale, are expecting their second child, the actor's rep tells People.
"We are thrilled," the couple says.
The "Austin Powers" star, 50, and Tisdale, 36, are already parents to son Spike, who was born in September 2011.
Myers recently opened up about becoming a father later in life while talking to Deadline about his directorial debut, "Supermensch: The Legend Of Shep Gordon."
"Anyone who tells you fatherhood is the greatest thing that can happen to you, they are understating it," he explained, talking about the film's story, which is centered on fatherhood. "I am the happiest I have ever been in my life. I knew I wanted to be a father, I didn't know it was going to be this awesome or that my kid would come out so beautiful and lovely."
Congrats to Mike, Kelly and Spike!
ALSO ON HUFFPOST:
PHOTO GALLERIES
Celebrity Babies On The Way