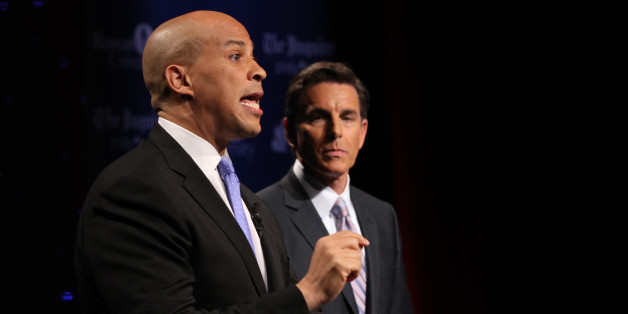 The New Jersey special election for Senate takes place Wednesday, with Democrat Cory Booker facing off against Republican Steve Lonegan.
The two are battling for the seat of the late Sen. Frank Lautenberg (D), who passed away in June 2013.
The AP reports:
In a race for U.S. Senate that touched upon a candidate's tweets with a stripper and a political strategist's profanity-laced rant, perhaps it's only fitting that the outcome will be decided on a Wednesday in October.

The two-month campaign in New Jersey between Democrat Cory Booker and Republican Steve Lonegan ends amid a lingering federal government shutdown, underscoring the different approaches each would take as a senator.

Booker, Newark's high-profile mayor, circulated a petition to end the shutdown and accused Congress of failing voters by not finding a way to work together.

Lonegan supports the shutdown, arguing the Affordable Care Act should be delayed a year and objecting to the concept of government-directed health insurance.

The campaign has played out under a compressed schedule for the seat held by Sen. Frank Lautenberg, a liberal Democrat, until his death in June.
Read more from the AP here.
ALSO ON HUFFPOST:
PHOTO GALLERIES
Senate Majority Leaders Through The Years