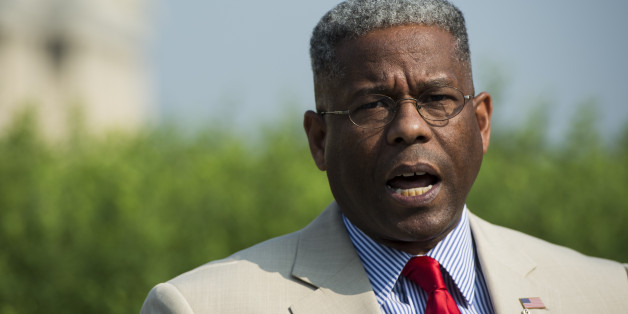 Former Rep. Allen West (R-Fla.) took to Facebook Wednesday night to express his discontent with the bipartisan agreement that re-opened the government without defunding the Affordable Care Act, declaring that "the Constitutional Republic we know as America has suffered a horrible defeat."
"Obamacare is not the law of the land," West wrote. "It is an edict handed down by a tyrant, not a President."
West had slammed President Barack Obama throughout the shutdown crisis, previously calling the president "a spoiled brat child" and "a pathological liar."
Wednesday night's compromise legislation -- which was signed by Obama early Thursday -- funded the federal government through Jan. 15, raised the debt ceiling until Feb. 7 and narrowly avoided a historic debt default.
West, however, views the Senate's vote to end the shutdown without undoing Obamacare as "reprehensible, and we can expect even more bad behavior from a President that continues to spit on our Constitution and in our eyes ... and smile."
See West's full Facebook post below:
(h/t Red Alert Politics)
ALSO ON HUFFPOST:
PHOTO GALLERIES
The World According To Allen West