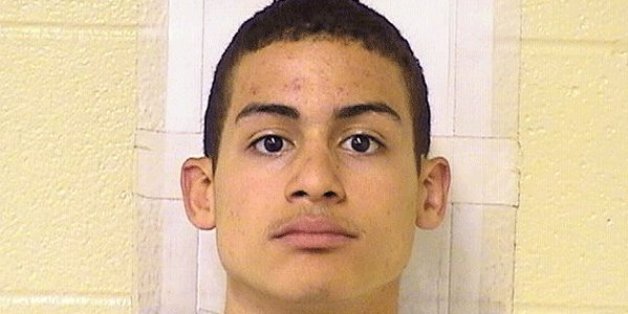 A 59-year-old Chicago father is joining his son behind bars after he attempted to orchestrate the killing of two witnesses who are set to testify in his son's murder trial, according to federal authorities.
Euripides Caguana has been charged with murder-for-hire after the hit man he allegedly thought he was hiring to gun down two witnesses preparing to testify in 19-year-old Travis Caguana's murder trial later this month was actually an undercover officer, the Chicago Sun-Times reports.
The feds say the undercover officer met the elder Caguana in Chase Park in the city's Lakeview neighborhood Wednesday morning where he was recorded responding, "Yup, I want both of them" to the officer's question of "You want 'em both dead?" When the officer repeated the same question, Caguana allegedly warned, "Oh, don't say that out loud."
He was arrested immediately after that.
Caguana allegedly gave the "hit man" $500 to buy and gun and offered to pay him up to $7,500 for the two killings, which were to be carried out by Oct. 19 ahead of the son's Oct. 23 trial, NBC Chicago reports.
Travis Caguana is accused of murdering 18-year-old Dante Smallwood in a June 2011 shooting on the city's Southwest Side, the Chicago Tribune notes.
The maximum sentence on a murder-for-hire charge is 10 years in prison plus a $250,000 fine.
ALSO ON HUFFPOST:
PHOTO GALLERIES
Questionable Parenting