 If you're a Time Warner customer you might have noticed something a bit weird with your internet earlier Saturday. Like that it wasn't working.
Earlier today, some Time Warner Cable Internet customers in the Northeast experienced intermittent issues accessing several popular websites due to technical issues with one of our network backbone providers. Traffic has been re-routed, and our customers should be able to access their favorite websites again. We apologize for the disruption to their service.
Thank you to all our customers for your patience while we investigate the Internet outage. We will update as soon as we get update. #sorry
Of course, a few tweets were not enough to calm the ire of livid Time Warner customers in areas where service has been disrupted:
Why, Time Warner, whyyyyy?
Time Warner cable sucks ass
.@TWC_NYNJ has been down all morning. Related: I fucking hate Time Warner.
@TWC_Help Having MASSIVE Internet problems around Albany, NY. You folks going through an outage right now? Not surprised.
Level 3 router glitch in NJ causes TWC/Cablevision customers to be unable to access half of the Internet http://t.co/8ECcKXd35E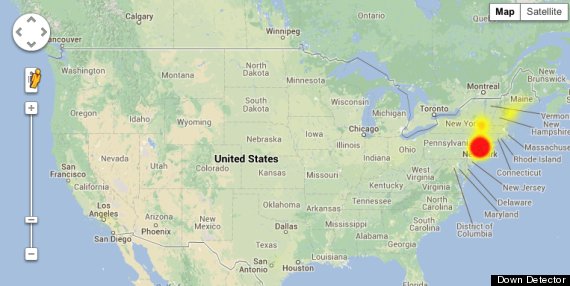 Update: Level 3 emailed HuffPost the following statement:
"Our network experienced service disruptions due to an equipment failure at network facilities in the northeastern U.S. Maintaining a high-performing, efficient network for customers is our top priority. Our on-site technicians worked as quickly as possible to address the issue, and all services have been restored."

5 Most Hated Companies: 24/7 Wall St.
SUBSCRIBE AND FOLLOW
Get top stories and blog posts emailed to me each day. Newsletters may offer personalized content or advertisements.
Learn more