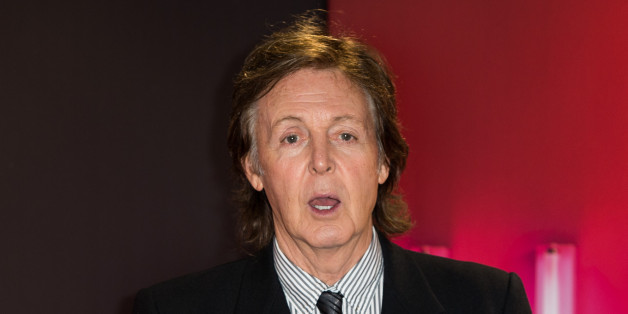 LONDON, Oct 20 (Reuters) - Paul McCartney's acclaimed album "New" entered the British music charts at number three in its debut week on Sunday, missing out on the top spot, sales figures showed.
The former Beatle's 16th solo album was outsold by the new number one, "Tribute" by English singer John Newman, and "Lightning Bolt" by U.S. rock group Pearl Jam.
McCartney, 71, has received some glowing reviews for his latest release, with the Daily Telegraph newspaper describing it as "vintage Macca: jaunty, melodic and occasionally whimsical".
The singer worked with four producers to create a work that has echoes of the catchy pop of the Beatles as well as more modern influences, including touches of hip hop and electronica.
There was no change at the top of the singles chart. American rock band OneRepublic's "Counting Stars" held on to the number one spot, holding off U.S. singer Miley Cyrus's "Wrecking Ball", according to the Official Charts Company. (Reporting by Peter Griffiths; Editing by Alison Williams)
PHOTO GALLERIES
Rare Beatles Photos