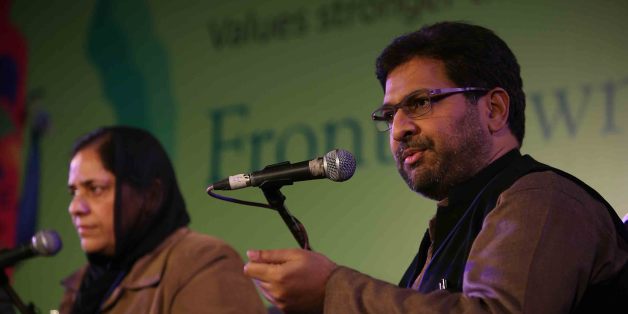 The editor of one of India's biggest newspapers, The Hindu, officially resigned on Monday. How do we know? He did it on Twitter.
With The Hindu's owners deciding to revert to being a family run and edited newspaper, I am resigning from The Hindu with immediate effect.
We've seen lots of creative ways to quit your job lately, but this one is definitely up there. Siddharth Varadarajan took over as editor of the Hindu in 2011, sparking feud among the family members of the newspapers owners who wanted to keep the paper within the family. But now it appears the paper is going back it its old ways, appointing former editor-in-chief N. Ram as the new chairman, along with his two brothers N. Murali and N. Ravi as co-chairman and editor-in-chief, respectively.
Here are some responses to the news on Twitter:
The only decent editor The Hindu has had in nearly a decade has been ousted in a squalid boardroom putsch. Hey Ram! #FamilyValues
Siddharth Varadarajan's exit a huge blow to The Hindu -- found it to be abundantly smarter and more readable under his editorship.
So @TheHindu Editor Sid Varadarajan turns out to be a coward afterall. Resigns & runs away rather than face the court!
Also on HuffPost:
25 Biggest U.S. Newspapers In 2012
SUBSCRIBE AND FOLLOW
Get top stories and blog posts emailed to me each day. Newsletters may offer personalized content or advertisements.
Learn more