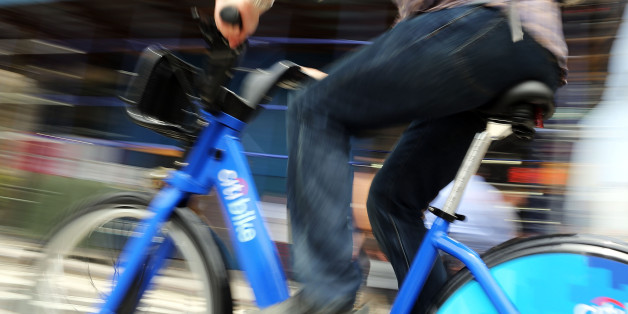 By James Fanelli
LOWER EAST SIDE — Since Citi Bike started in late May, officials have heralded milestone after milestone to underscore the program's runaway success.
A month after the launch, the city crowed that more than 1 million miles had already been pedaled on the royal blue bicycles.
By September the number had soared to 7 million miles.
And just last week the city's Department of Transportation Commissioner, Janette Sadik-Khan, noted the program had clocked more than 4.3 million trips.
But for all the fanfare, some figures go unmentioned — like the very low Citi Bike participation rate among low-income New Yorkers, and the lack of membership in the outer boroughs.
NYCHA residents make up less than 0.5 percent of the program's annual membership, according to city data. Meanwhile, the Bronx and Staten Island are home to only a few hundred subscribers, while Manhattan has tens of thousands.
DNAinfo New York obtained the data from the DOT — the agency that oversees the bicycle-sharing program — through a request under New York's Freedom of Information Law. The DOT provided the data three months after the inquiry, after an initial denial, and did not respond to requests for comment for this article by press time.
Because of the DOT's delay, the figures only account for Citi Bike sign-ups through July 23, but the numbers still illustrate the striking gap in usage of the bikes between the city's low-income and wealthier residents.
As of that date, Citi Bike had already exceeded expectations, signing up 62,384 annual members and becoming a global sensation.
Members hailed from Oregon to Australia and from Amsterdam to Japan, but as expected, the majority of subscribers lived in New York City. In fact more than half of all annual members lived in wealthy Manhattan neighborhoods, according to a DNAinfo analysis of the data.
But low-income residents, who qualify for a membership discount, made up a tiny fraction of subscribers. Only 285 members lived in NYCHA housing, according to the data.
ALSO ON HUFFPOST:
PHOTO GALLERIES
Celebrities Ride Bikes