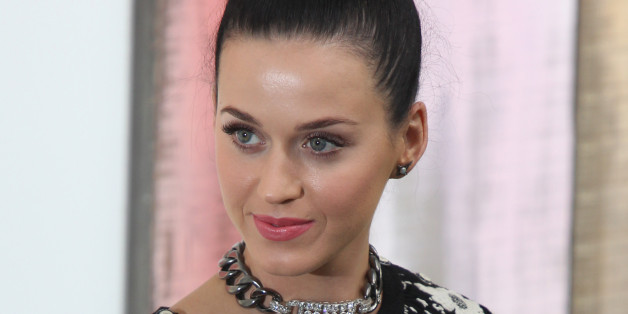 Five years have passed since Katy Perry released "I Kissed A Girl" and became a household name. Looking back now from her perch atop the throne of pop superstardom, she realizes how "radical" it was to sing about bisexuality at the time.
The 28-year-old sat down with W magazine ahead of the release of her fourth studio album, "Prism" (which dropped Tuesday), and got retrospective about her career. Going from a small-town California girl raised by devout Christians to an international star with a hit single about same-sex kissing was certainly a transition.
"It was a bit radical to sing about bisexuality, but it was a topic that was on the tip of everybody's tongue," Perry told W for the fashion magazine's November 2013 issue. "And even though it was 'I kissed a girl, and I liked it, and that's what I like to do sometimes,' I sang it with a wink. It may be a fun little pop song, but sometimes fun little pop songs most clearly express the zeitgeist."
"I Kissed A Girl" catapulted her to fame, and "its bi-curious lyrics effectively established Perry's dismissal of taboos in a way that none of her other singles could," Billboard previously noted.
The song did, however, cause an uproar in the gay community after its release, with some questioning her authenticity.
In 2011, she explained its success to Vanity Fair, saying: "finally someone was singing about something that existed. But it really was [meant to be] fun; there was no agenda." Still, she didn't honestly discuss the song back in 2008 because of some "sleazy" male journalists who made her uncomfortable.
Today, she is more willing to open up about the song, as well as a youthful infatuation she once had with her 15-year-old friend, Morgan.
"[S]he was that friend, the one that you idolize and maybe even have a weird obsession-slash-crush on," she told W. "We were standing on her bed, wearing her clothes -- because her clothes were cooler -- and she put on 'Killer Queen.' My world froze. It was a very cinematic feeling, and it opened up this lyrical world."