Consider this our plea to Frito Lay to mix up the stateside Doritos recipes. We want our avocado and cheese too. Also, anyone at HuffPost Japan should feel absolutely free to send a few bags over.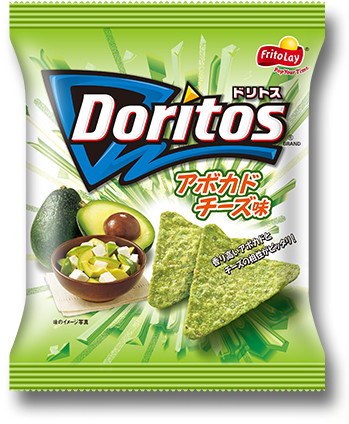 The cheese in question appears to be cream cheese, which is about as strange a choice as you could make, but probably tastes pretty good. If these were to migrate stateside, we can see people going totally crazy for avocado and white cheddar or even avocado and queso fresco. As if the country-specific exclusivity weren't enough, it turns out that Avocado Cheese Doritos are also only available for a limited time -- October 28, 2013 to February 28, 2014. Your move, Frito Lay America.
SUBSCRIBE AND FOLLOW
Get top stories and blog posts emailed to me each day. Newsletters may offer personalized content or advertisements.
Learn more