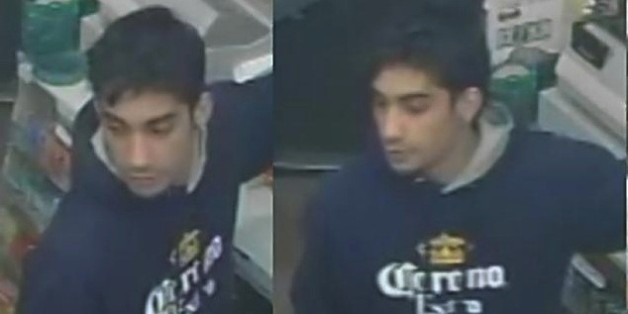 Police are still searching for the man who attacked and viciously stabbed a 35-year-old cab driver Saturday night after being driven to the wrong location.
The cabbie picked up the passenger at 2 a.m. in the Lower East Side and drove the man into the Bronx where he tried to drop him off at Grand Concourse and E. 179th Street.
The passenger began arguing with the driver, telling him they were in the wrong location, NBC New York reports.
The cabbie requested payment before driving to him to an alternate location and the passenger quickly became violent.
Officials say the passenger proceeded to throw a few bills at the cabbie before punching him in the face and leaping out of the car. The suspect then broke both passenger side windows, punched the cabbie in the face again, and then cut him on the wrist and across the back using a box cutter.
He then took back the cab fare and slashed the taxi's tires before fleeing the scene.
The cabbie was taken by emergency medical responders to St. Barnabas Hospital. He has since been released.
The suspect is being described as a Hispanic male in his 20s, 5-foot-9, and about 180 pounds. At the time of the attack, he was wearing a navy blue Corona Extra sweatshirt.
Anyone with information about the attack is encouraged to contact Crime Stoppers by phone at 1-800-577-TIPS or online at www.nypdcrimestoppers.com.