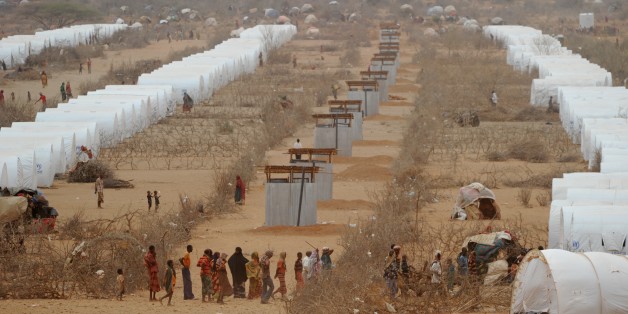 IKEA is popping up in an unlikely location: a refugee camp on the savanna of Ethiopia.
As part of an initiative to house Somali refugees, IKEA is providing 13 huts to use as shelter. As Christian Science Monitor reports, the huts are made of hard, plastic-- an upgrade from the canvas tents typically found on the Kobe camp.
The 188 square-foot shelters offer occupants better protection from weather along with more privacy. Made to house one family, the shelters feature temperature control and a solar panel to provide electricity.
The initiative is being undertaken by IKEA and the United Nations High Commissioner for Refugees to meet the UNHCR's demand to house 10.4 million refugees worldwide according to Der Spiegel. 3.5 million of the world's refugees live in tents reports the Christian Science Monitor. In harsh environments like the savanna, the tents that can be reduced to threads in a year.
IKEA is testing the structures in additional locations, in hopes of expediting the trial phase to meet the pressing demand to provide shelter for refugees from Syria.
To read more about their project, head over to Christian Science Monitor.
The UNHCR estimates that in 2012, an average of 23,000 people per day were forced to leave their home and seek shelter elsewhere. 80 percent of the world's refugees are hosted in developing countries. 2012 saw 1.1 million new refugees, the highest number of new arrivals in one year since 1999. Trends indicate that displacement will continue to grow in the next decade. Just in Syria, the U.N. predicts 2 million more Syrians to become refugees, reaching 5 million by the end of that year.
PHOTO GALLERIES
Ethiopia: refugees flee Somalia seeking security