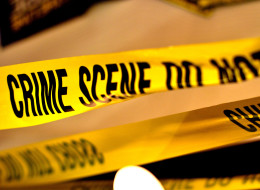 A Chicago woman was fatally shot by police in a South Side home Thursday night after she allegedly lunged at cops while wielding a butcher knife.
Police say 60-year-old Angelique Styles was "belligerent" when they came to her Roseland home in the 10900 block of South Eberhart Avenue on a domestic disturbance call around 6:40 p.m., CBS Chicago reports.
Styles' brother called 911 after his sister began "tearing the house apart" and picked up a knife, according to NBC Chicago.
Styles reportedly emerged from a bedroom when police arrived and refused to put down her weapon, DNAinfo Chicago reports. A police spokesman said Styles then lunged at officers "in a threatening manner," prompting one cop to fire in self-defense.
The Associated Press reports the woman may have been on drugs at the time of the attack.
Styles was struck at least once and later pronounced dead at an area hospital. As with all police-involved shootings, the Independent Police Review Authority is investigating.
The incident marks the third time in a scant week that a "knife-wielding" person has died in a police-involved shooting in the city.
Thursday's incident happened just blocks from where a man who stabbed an officer in the face was fatally shot Tuesday. A police spokesman said the officer is recovering but required 53 stitches to his face.