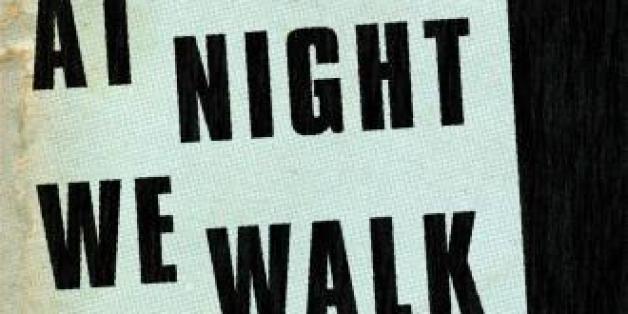 "At Night We Walk in Circles" by Daniel Alarcón
Riverhead, $27.95
Published October 29, 2013
What is it about?
Nelson, an aspiring actor, snags what he thought to be his dream gig: he's the lead in his hero's play, "The Idiot President," a production put on by a guerrilla theatre troupe. The opportunity allows him to venture outside of his South American hometown, where he'd mostly been caring for his mother, and into the war-torn countryside.
Why are we talking about it?
Daniel Alarcón has been named one of "The New Yorker"'s "20 Under 40." His first book is a compelling story about fate and displacement. His second novel is similarly fascinating, and is a page-turner to boot.
Who wrote it?
Alarcón is the author of "Lost City Radio," his debut novel about a nameless South American country with a totalitarian government. He's the recipient of a Guggenheim Fellowship and the Whiting Writer's Award. He was born in Lima, Peru, but moved to Alabama at the age of 3. He now lives in San Francisco, California.
Who will read it?
Fans of Alarcón's first book, which was published six years ago (he discusses the slow-going process of writing his second novel in an interview on "All Things Considered"),
What do the reviewers say?
The New York Times: "The intricate narrative delivers much more than the publisher-promised meditation on "fate" or "identity." "At Night We Walk in Circles" is a provocative study of the way war culture ensnares both participant and observer, the warping fascination of violence, and the disfiguring consequences of the roles we play in public."
Publisher's Weekly: "Much of the book reads like a needlessly protracted warm-up for Nelson's coup de théâtre, and what follows is too melodramatic for the reader to take entirely seriously. Still, Alarcón recreates the tense atmosphere of what it is like to live in a country where words have consequences."
NPR: "At Night We Walk in Circles is set in an unnamed, war-scarred Latin American country. The book follows young actor and aspiring playwright Nelson as he traverses his nation, performing in a provocative play called The Idiot President."
Opening lines:
"During the war--which Nelson's father called the anxious years--a few radical students at the Conservatory founded a theatre company."
Notable passage:
"Was Henry losing it? I don't think so. Or--Perhaps. Far worse things have published as poetry and won awards; which is what I told him, in so many words, as I tried to hand the journal back. He wanted me to keep it. Correction: he insisted I keep it--as if the pages contained something toxic he wanted desperately to be rid of--and I obliged. The important thing for us to understand is this: Henry thought he was losing it, and it worried him.