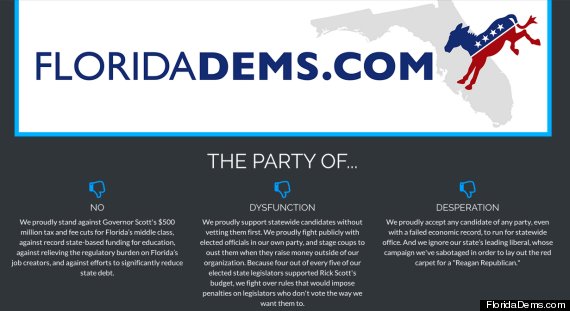 Something is amiss online: The 'Contribute' link at FloridaDems.com directs visitors to the Republican Party of Florida's fundraising page -- and for good reason. The state GOP bought the domain to launch a web site mocking Charlie Crist et al.
The RPOF announced the mock web site via press release just days before the Florida Democratic Party convention this weekend.
The official-looking FloridaDems.com will no doubt trick visitors on first glance. But the site's satirical content will soon tip them off.
It also touts an "agenda" that is against education and jobs.
SUBSCRIBE AND FOLLOW
Get top stories and blog posts emailed to me each day. Newsletters may offer personalized content or advertisements.
Learn more