Last week, we saw Naomi Campbell in a characteristically fierce W magazine editorial that made the model look an awful lot like Michelle Obama. Today, we found Naomi's new Vogue Thailand cover... and whoever she resembles in this shot, it sure isn't Naomi Campbell.
We can't quite put our finger on what's different. Maybe it's the greyish tint to her naturally brown eyes, the lightened skin tone, the exaggerated shadows or all the above. Take a look at Vogue Thailand Naomi and Real World Naomi below and tell us if you can pinpoint the difference.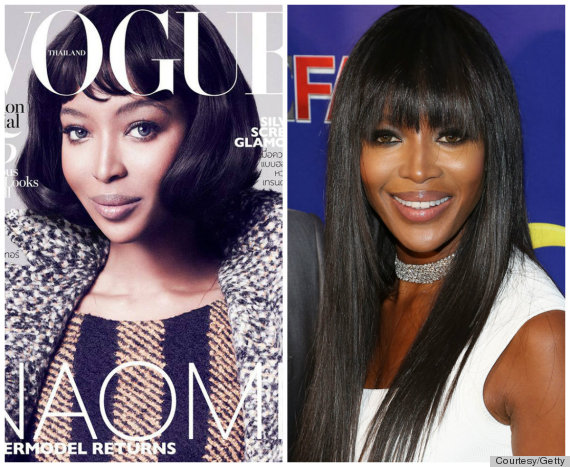 Now, THIS is the Naomi we know and love:
SUBSCRIBE AND FOLLOW
Get top stories and blog posts emailed to me each day. Newsletters may offer personalized content or advertisements.
Learn more