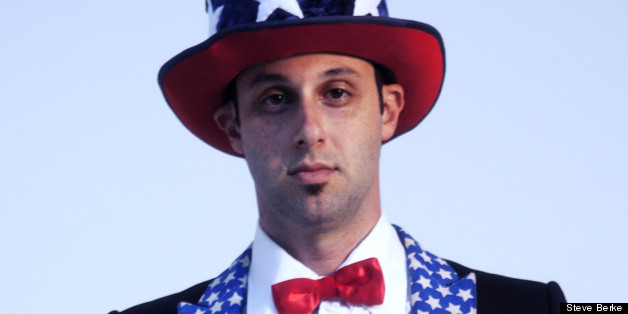 Transparency hasn't exactly been a hallmark of Miami-Dade politics, so it's hard to imagine local candidates taking to one of the largest communities on the Internet and suggesting, "Ask me anything!"
But then, Steve Berke isn't exactly your typical Miami Beach mayoral candidate. A former Yale tennis star-turned-comedian, he made a living off pot parody YouTube videos and pulled pranks like sending a "sexy sax man" into city commission meeting. But then Berke got serious about politics, following up a jokey run for mayor in 2011 with a more serious campaign this year centered on ending corruption, better oversight of the police department, public transportation, and decriminalizing marijuana.
Sunday he took to Reddit and held an AMA, or "ask me anything," that revolved around his candidacy, opponents Michael Gongora and Philip Levine, breakfast, money in politics, and pie -- and he pulled no punches. Check out 10 highlights below:
Meanwhile, in other Steve Berke news, here's the only-in-Miami-Beach campaign rap video you always knew was coming:
CORRECTION: An earlier version of this story misspelled Philip Levine's first name.