From doughnut burgers to ramen burgers, we've seen a lot of insane meat patties. But this deep-fried Twinkie burger from PYT restaurant in Philadelphia (also home of the lasagna burger and the bacon taco shell) definitely ranks high on our list of most gluttonous burgers: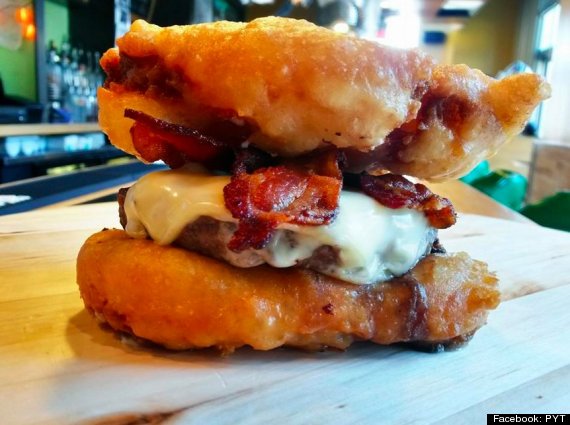 That's two deep-fried Twinkie buns, a pork belly and beef patty, American cheese and bacon. The burger is available starting Oct. 29.
"We are really sorry about this, but someone had to do it," says the PYT Facebook page.
Um, we guess so?
[h/t Eater]
ALSO ON HUFFPOST:
PHOTO GALLERIES
Burger Recipes