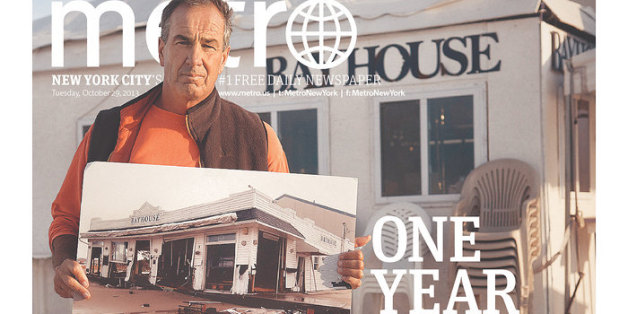 Newscasts and newspapers took a hard look at the aftermath of Hurricane Sandy on the one year anniversary Tuesday.
Last year, the superstorm ravaged the East Coast, battering homes, knocking out power and shutting down transportation. Much of Tuesday's media coverage of the anniversary focused on Sandy's lasting effects and areas that continue to struggle with rebuilding.
Meanwhile, newspapers also highlighted displaced victims who have yet to be return home. Below, see how newspaper front pages covered the one year anniversary of Hurricane Sandy.
Hurricane Sandy Anniversary Front Pages
SUBSCRIBE AND FOLLOW
Get top stories and blog posts emailed to me each day. Newsletters may offer personalized content or advertisements.
Learn more