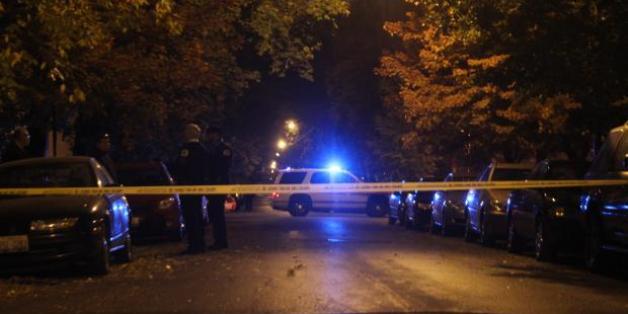 Two men are dead after separate shooting incidents on Chicago's West and Northwest sides.
The most recent shooting happened Tuesday morning in the 2600 block of North Sawyer Avenue in Logan Square. According to DNAinfo Chicago, police found a 23-year-old man bleeding from a chest wound about 4:35 a.m. just a block from the busy stretch of the boulevard that houses the Illinois Centennial Monument and the Logan Square Blue Line station.
The man, who was not identified as of Tuesday morning, was taken to an area hospital and pronounced dead, the Sun-Times reports.
DNAinfo reports news of the homicide rattled residents in a neighborhood that has seen a steady proliferation of boutique bars and trendy restaurants in recent years. One woman told the site the shooting "shocked" her, insisting "it doesn't happen" in the normally homicide-free area.
Earlier Monday night, 48-year-old Gregory Daniel was found shot to death inside his Austin apartment. NBC Chicago reports a relative found the man about 9:45 p.m. in the apartment in the 5300 block of West Adams Street.
According to the Tribune, police said Daniel may have been shot a few days prior, noting his body "was in the early stages of decomposition" and blood at the scene had already dried. The man reportedly had gunshot wounds to his head and side.
No one was in custody in either of the shootings as police continued their investigations Tuesday.
RELATED ON HUFFPOST:
PHOTO GALLERIES
Crime In Chicago