This adorable little boy was on top of the world when he made friends with Pope Francis by wandering up onto the stage during the Pontiff's address to a crowd of families. He hung out for a while, making sure that all was going well with his new buddy's speech. Pope Francis was grateful for the help too. Though some cardinals came to try to return him to his seat on the steps, he couldn't be parted from Papa Francesco, clinging to his robes in a tight hug. The Vatican Instagram shared one of the cutest moments from the incident, when the little boy in yellow sat on the Pope's chair.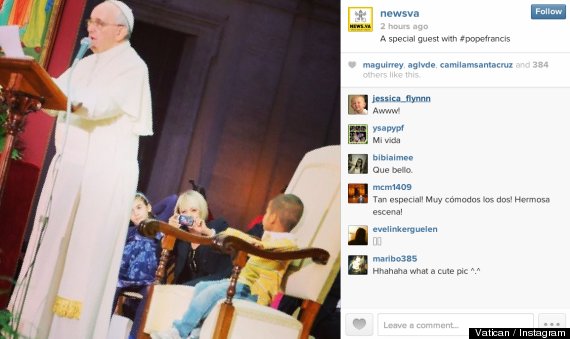 <3 <3 <3
PHOTO GALLERIES
Pope Francis Kissing Babies