One Hawaii-based artist is making waves in a big way.
Hilton Alves has just completed what may be the world's largest surf mural in Honolulu. The 14,080-square-foot painting was completed in just eight days, transforming a rundown city wall into one of Oahu's most feared and fabled waves, the Banzai Pipeline.
But Alves is far from finished. This feat is only the first in a series of 101 paintings, entitled the 101 Perfect Waves International Mural Project, that he plans on completing in partnership with Hawyland Styles Gallery. "In every project, every mural has something special that happens during the creation of it," Alves told the Huffington Post, "Now, 100 more special moments will take place."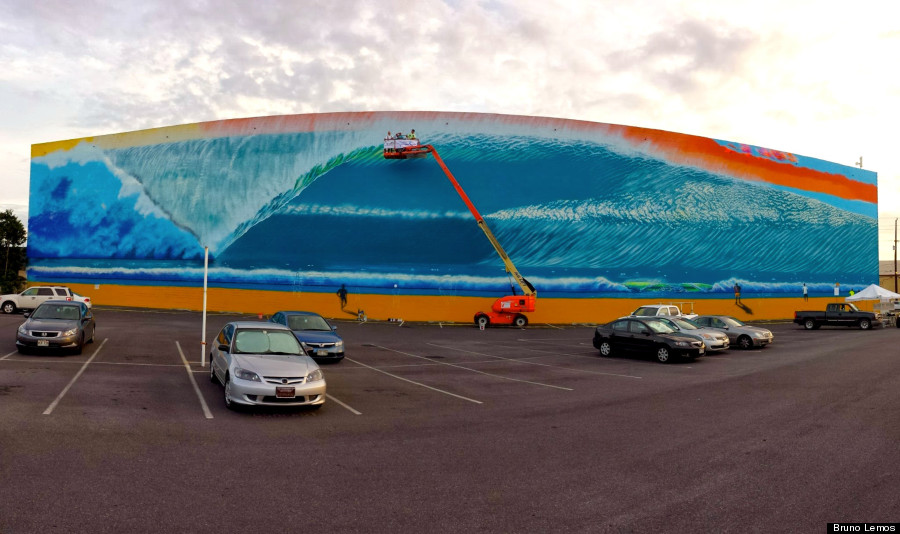 Scroll for more pictures.
Alves's large-scale painting project was inspired by artist Robert Wyland, who has completed 100 different murals of life-sized whales and other marine life around the world in his "Whaling Wall" series. Brian Wyland, nephew to the famed muralist and owner of Hawyland Styles Gallery, joined in on his friend Alves' idea, suggesting that instead of creating just one mural, they should create 101 -- one upping his uncle's famous project.
"This was an exceptional project to be a part of and I am so grateful to be able to help Hilton donate this mural to the people of Hawaii," said Wyland, who drove the lift while Alves painted. "Murals like this one greatly encourage people to enjoy life and increase consciousness about our oceans."
Alves completed this art project as a donation to give back to the Honolulu community and does not plan on submitting his art to Guinness World Records. Alves told the Huffington Post that he and his team spent six months researching wave murals around the world in order for them to confidently claim that their surf art is the world's largest. According to Guinness World Records, the world's largest mural created by one artist is 18,066.4 square feet. There is currently no record for the world's largest wave or surf mural.
Alves plans to hold a fundraiser for every mural he creates, donating the money to benefit nonprofit organizations in the communities that host his art. His next mural is still in the planning stages, but Alves said it looks like he'll be painting again in January and the project may be in Brazil (where Alves was born) for a surf magazine there. For now, he is happy that his first perfect wave is completed and bringing smiles to people who pass by.
"When I see people's faces, the big smile and their eyes go big, I like that kind of stuff," said Alves. "I am proud that I can make people happy through my art."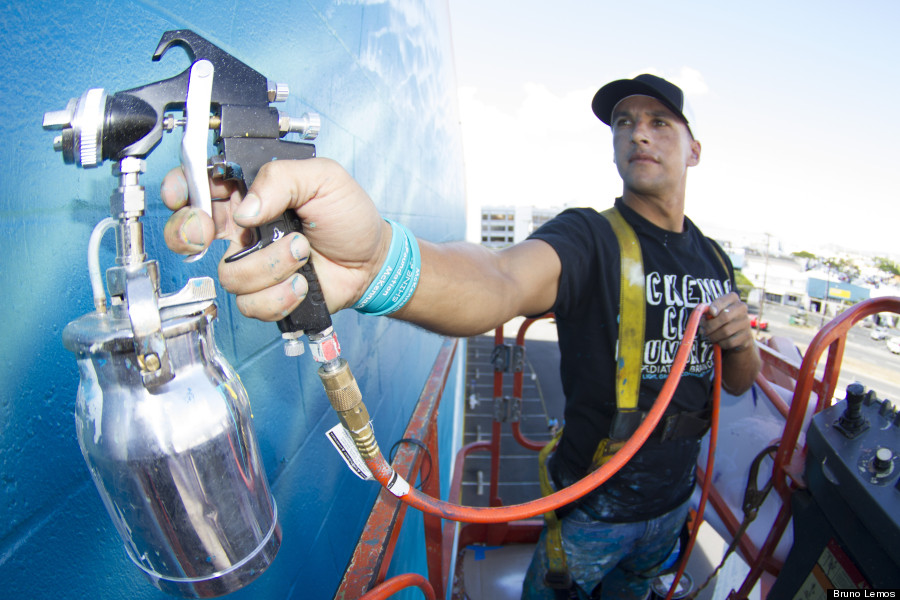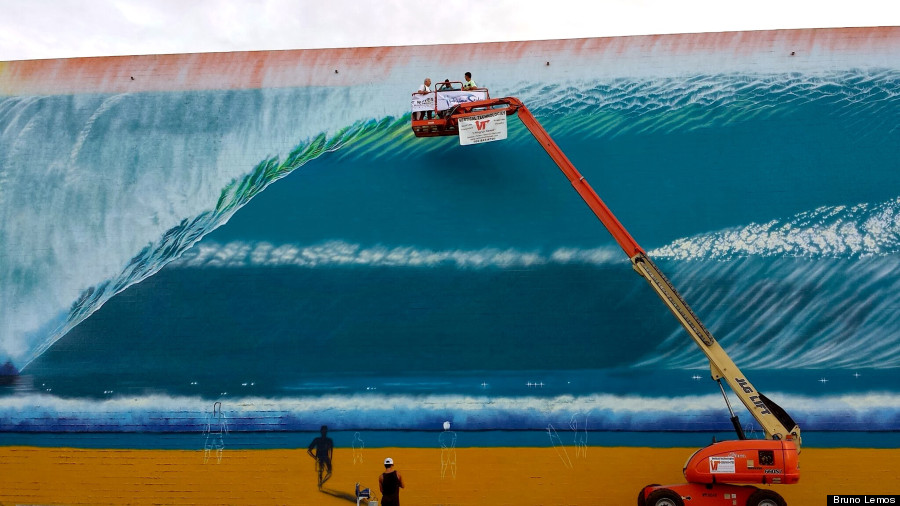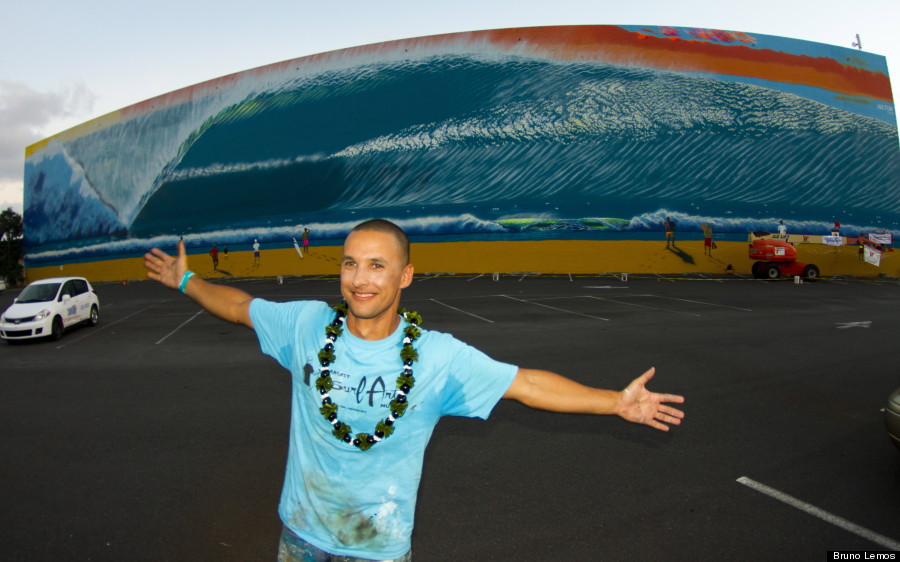 For more information on Hilton Alves's art, visit www.theartofhilton.com. If you are interested in having one of the 101 Perfect Wave Murals in your community, or would like to get involved, contact Alves at hiltonsurfart@hotmail.com or on Facebook.
ALSO ON HUFFPOST:
PHOTO GALLERIES
Around Hawaii's Big Island