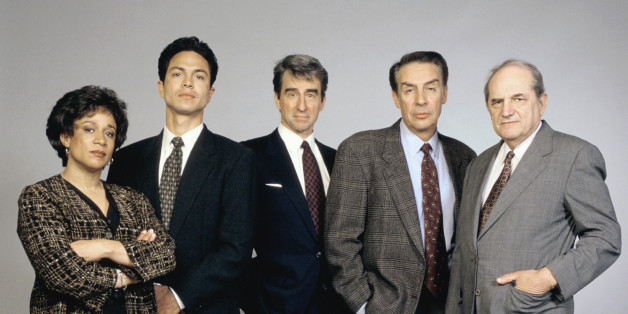 Dick Wolf, the man behind NBC's successful "Law & Order" franchise, "Chicago Fire" and the upcoming "Chicago PD," has the magic touch when it comes to procedural TV.
The original "Law & Order" ran for 20 seasons before getting canceled by NBC without much of a goodbye. Could it return?
"Never say never," Wolf told TV Guide. "I think the show is as valid today as it ever was. And there's nothing like it on. That format is still bulletproof. I'd love to, but no one's calling to say, 'We want to order more.' But you never know."
"Law & Order: SVU" is the only "Law & Order" series still on TV, it's now in its 15th season and still going strong. Other spinoffs included "Law & Order: Los Angeles," "Law & Order: Criminal Intent," "Law & Order: Trial By Jury" and "Conviction."
SUBSCRIBE AND FOLLOW
Get top stories and blog posts emailed to me each day. Newsletters may offer personalized content or advertisements.
Learn more