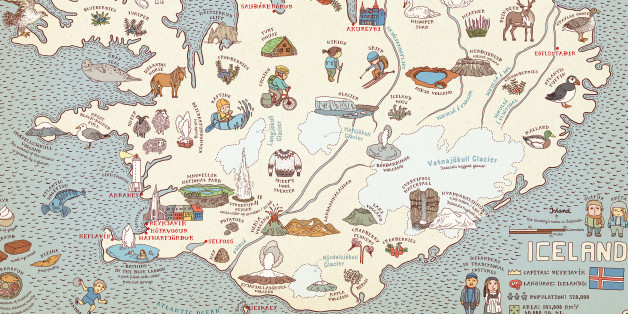 "Maps," written and illustrated by Aleksandra Mizielinska and Daniel Mizielinski, came out earlier this month from Big Picture Press, a new imprint of Candlewick Press.
The book features lavishly drawn illustrations of every continent, as well as countries and regions. The maps themselves display not only borders, cities, rivers and mountains, but also places of historical and cultural interest, personalities, animals and plants and other interesting facts for every region on earth.
Check out some of these beautifully illustrated maps that are featured:
MAPS. Text and illustrations copyright © 2012 by Aleksandra and Daniel Mizielińki. Translation copyright © 2013 by the Templar Company Ltd. Reproduced by permission of the publisher, Candlewick Press, Somerville, MA.