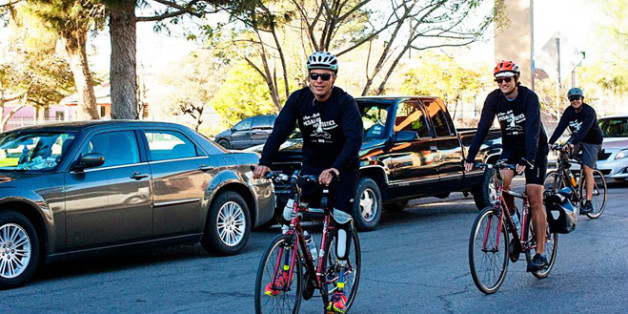 Somewhere on the outskirts of Marfa, Texas, Carlos Gutiérrez grits his teeth in pain as a salty sweat runs down his brow and into his eyes. He's been pedaling his shiny, cardinal red bike for hours and his legs – or what is left of them – are aching as he moves slowly through the barren land with only rough mesquite bushes and abandoned homes providing scenery in a landscape straight out of a Cormac McCarthy novel.
Less than 100 miles south lays Mexico and Gutiérrez's home state of Chihuahua, a place where drug cartels took his legs, his livelihood and his sense of security. Even with the pain becoming almost unbearable, Gutiérrez keeps pedaling, as he knows his ride is not just for himself but thousands of other Mexicans like him.
27 Reasons Why U.S. Shouldn't Lead War On Drugs
SUBSCRIBE AND FOLLOW
Get top stories and blog posts emailed to me each day. Newsletters may offer personalized content or advertisements.
Learn more