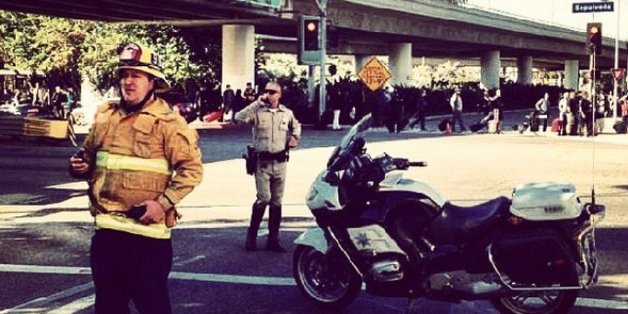 Instagram/cplxbeauty
Motorists are advised to avoid all streets and freeways near the airport, as they are extremely congested. Century Boulevard is closed from Sepulveda to Aviation. The Metro Green Line service is not affected. For live traffic updates, check CHP's Twitter.
Here's a map of real-traffic as of 11:30am, courtesy of traffix service INRIX:
The traffic proved to be a nightmare for reporters trying to get to LAX. In order to get to the airport, they had to walk.:
Traffic at a standstill around much of #LAX. Helicopters over head. Given up trying to get closer -- parking and walking.
Some photos of the traffic jam:
FOLLOW HUFFPOST