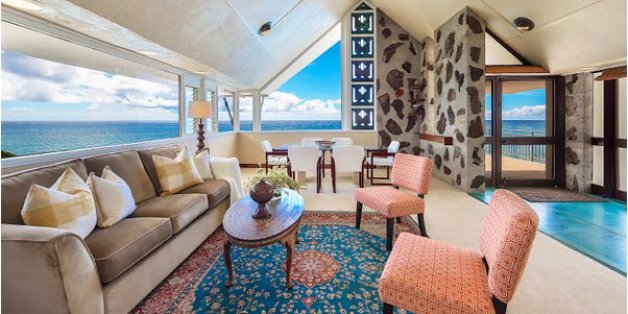 Walk through the green patina double doors into The Crest, a five-bedroom, four-bathroom oceanfront property on Black Point Place, and you'll find a vintage home meticulously designed, inside and out.
The original owner, Sai Chow Doo, had Earl Nisbet design the home in 1958, and it was completed the following year. Nisbet was an associate of Frank Lloyd Wright, and the architects who brought Wright's organic living aesthetic to life.
SUBSCRIBE AND FOLLOW
Get top stories and blog posts emailed to me each day. Newsletters may offer personalized content or advertisements.
Learn more