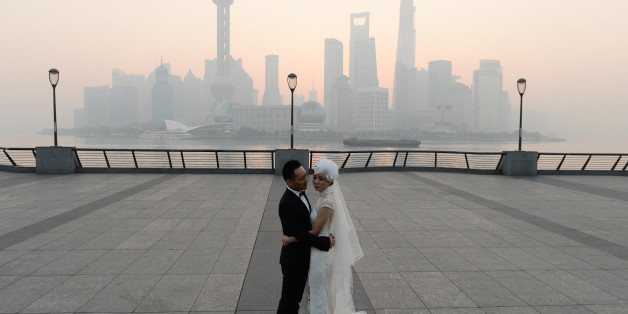 Getty
With recent reports of schools closing due to smog, an 8-year-old diagnosed with lung cancer and an ever-darkening sky throughout its most polluted areas, present-day China is paying for prioritizing economics over the environment. But an even more troubling side effect threatens China's future, as doctors have observed lowered sperm counts, possibly brought on by pollution.
The Telegraph reported from a sperm bank in Shanghai, speaking with the bank's director, Dr. Li Zheng, who says conditions have become untenable. Just one-third of the sperm bank's supply meets the World Health Organization's standards, a particularly troubling fact when coupled with the statistic that roughly 12.5 percent of China's childbearing population is now infertile.
"If we don't protect the environment now, mankind will face a worsening infertility predicament," Dr Li said.
A frenzy over declining sperm counts broke out this week after the China Business Review published "Smog Can Impact Humans' Reproductive Ability and Immune System." The article referred to a report released by the China Meteorological Administration and the Chinese Academy of Social Sciences, which outlined growing climate change and measures for reducing China's unsustainable carbon footprint. The paper made only a passing reference to fertility, but enough to raise alarm.
The New York Times points out that economic growth does not have to come at the cost of the environment. But as health concerns develop in time, a change in policy hinges on where a country's priorities lie and to what extent it lets its citizens bear the burden of governmental decisions.
FOLLOW HUFFPOST