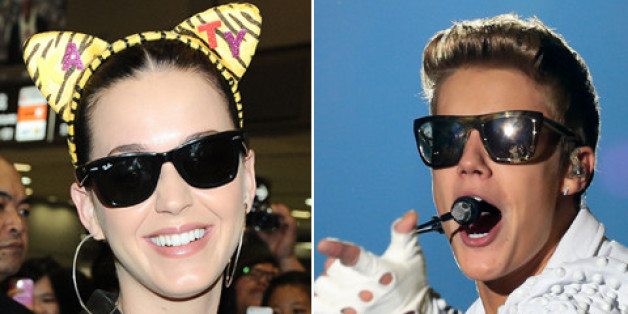 Entertainment Weekly noted that the "Roar" singer has 46.55 million followers on Twitter, compared to Bieber's 46.52 million followers. EW also mentioned that Perry surpasses Bieber in Facebook likes, 59.27 million to his 57.28 million, but turns out Bieber is still a force to be reckoned with on Zuckerberg's site.
According to CNN, Bieber still gets about 25 percent more mentions than Perry, based on a 24-hour observation done this past Tuesday (Nov. 5). The total U.S. mentions for Bieber was 25,000, whereas Perry was mentioned "only" 20,000 times.
CNN also makes an interesting observation as to who mentions the two pop stars: Perry has a slightly higher percentage among female Facebook users, and Bieber's fanbase unsurprisingly concentrates in the 13-24 age demographic.
For more info, head over to CNN.com.
Also on HuffPost:
Amusing Celebrity Twitter Bios
SUBSCRIBE AND FOLLOW
Get top stories and blog posts emailed to me each day. Newsletters may offer personalized content or advertisements.
Learn more