For its cover on newly re-elected New Jersey governor Chris Christie, Time magazine went with an abstract, fuzzed-out picture that shows Christie open-mouthed with no eyes.
Oh, and it also called the governor an "elephant," a seeming reference not only to the Republican Party but also to Christie's weight.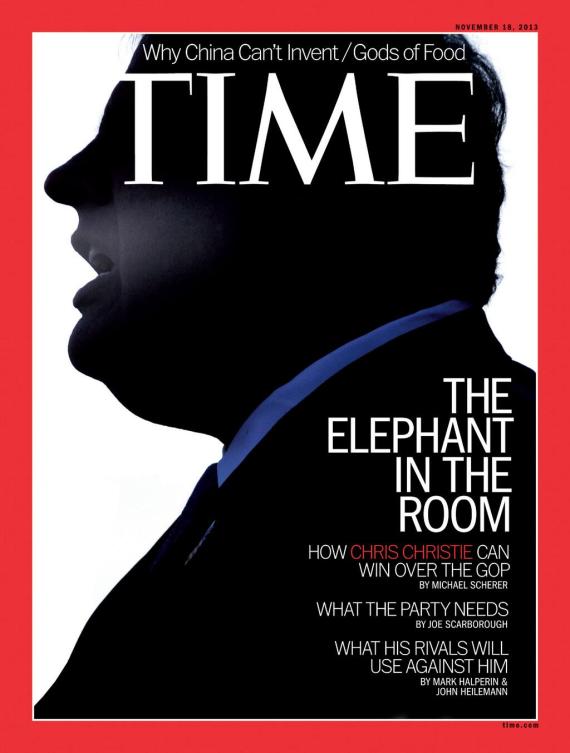 Here was one reaction:
Bipartisan ban on fat jokes, please.
Also on HuffPost:
Controversial Magazine Covers
SUBSCRIBE AND FOLLOW
Get top stories and blog posts emailed to me each day. Newsletters may offer personalized content or advertisements.
Learn more