We're all familiar with Victoria's Secret. In fact, you most likely bought your first bra from the lingerie retailer, and it was probably from the Pink collection. And while years have passed, we continue to shop there for the majority of our bra and pantie needs, chiefly because we're not exactly sure where else to go (and it's pretty great).
But believe it or not, there are tons of other places to buy intimates that aren't Victoria's Secret. Though we totally acknowledge VS's affordability and accessibility, sometimes we crave something different.
To help you find some new bra and underwear shops, we've rounded up seven of our our favorite intimates alternatives.
Bare Necessities: The range of sizes on this site makes it one of the best lingerie spots out there. Their affordable bras come in sizes 30A to 56J, while they also carry a selection of items for plus-size women.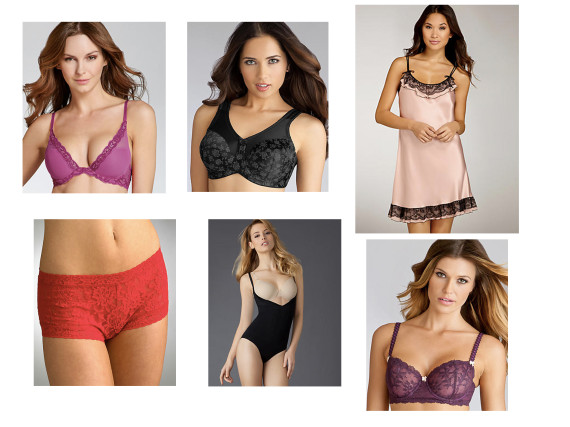 Venus: Full Figure 3-Part Cup Bra, $29; Oscar de la Renta: Sweet Slumber Chemise, $58; Felina: Harlow Full Busted Demi Bra, $36; Natori: Feathers Contour Plunge Bra, $68; Hanky Panky: Signature Lace Boyshorts, $29; SPANX: Slimmer & Shine Open-Bust Shaping Bodysuit, $82.
Calvin Klein: Simple is the name of the game at Calvin Klein. Though you won't find elaborate designs here, you will find practical, comfortable and modern lingerie that is great for everyday wear. This is where to shop for your basics, because who can really have too many nude bras?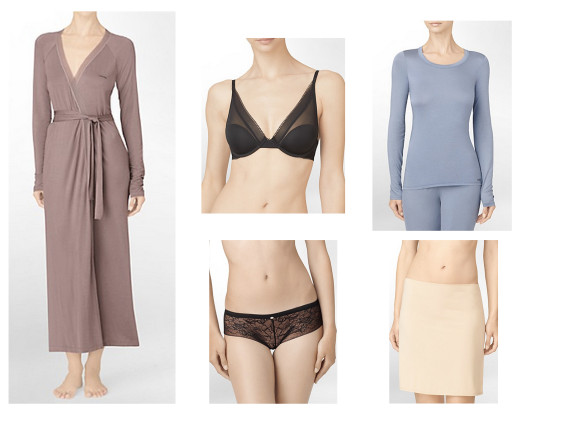 Modal Long Sleeve Pajama Top, $42; Half Slip, $36; Long Robe, $99; Provocative Plunge Bra, $42; Naked Glamour All-Lace Hipster, $28.
Gap Body: Gap Body is probably one of the best stores to get well-made and affordable lingerie. Not only do they carry sleepwear, loungewear, bras and underwear, but they have a great return policy and their items are constantly going on sale.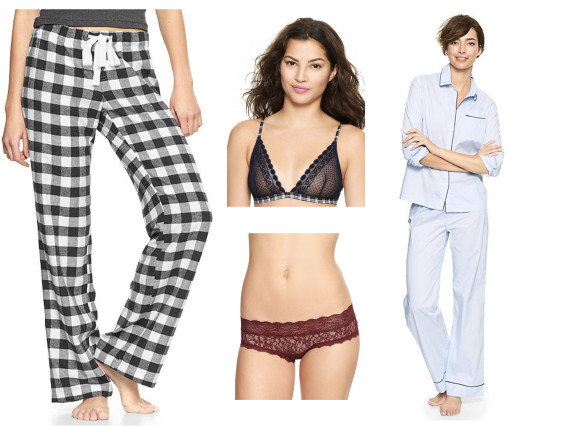 Tartan-trim Lace Wireless Bra, $29; Printed Poplin PJ Set, $59; Flannel Pants, $34; Sexy Lace Hipster Tanga, $12.
Journelle: If you are looking for pretty, lacy, delicate lingerie, Journelle is perfect for you. The brand offers high-quality chemises, bras and underwear from designers like Eberjey, Elle Macpherson Intimates and Princesse Tam Tam. But you should be warned, lingerie this beautiful does not come cheap.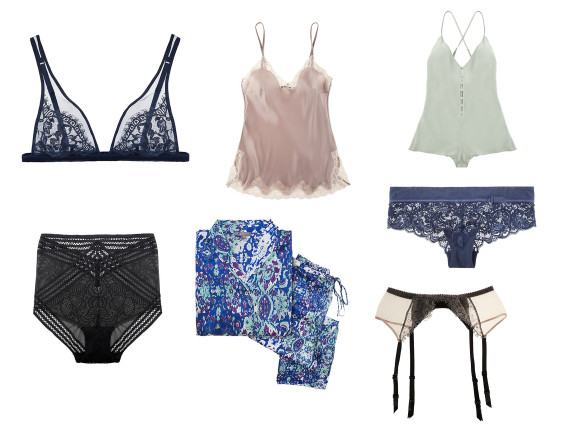 Fleur Of England Pandora Tulle Suspender Belt, $55; ID Sarrieri Joie de Vivre Halter Triangle Bra, $198; Zinke Posey Romper, $165; Minuit Douze Anita Camisole, $199; Huit Arpege Panty, $58; Beautiful Bottoms Geometric Pajama Set, $259; Lou Piccadilly Shorty, $64.
Nordstrom Lingerie: This major department store is a goldmine for intimates. It boasts an entire section devoted to bras under $50, while the site offers videos that provide tips on bra shopping.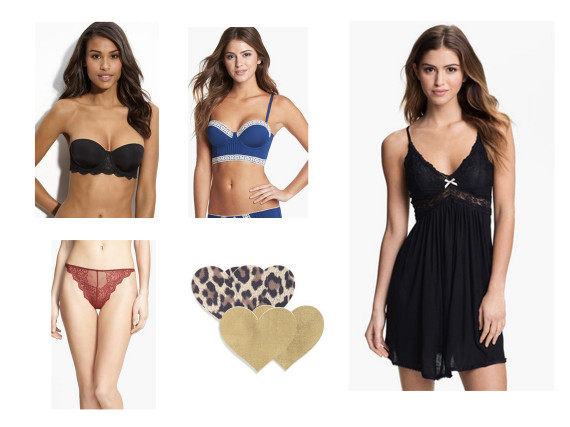 'Domenico Heart' Nipple Covers, $16; Calvin Klein 'Customize Lift' Convertible Strapless Bra, $30; Underella by Ella Moss 'Bohemian Bliss' Long Line Bra, $58 ; Only Hearts 'So Fine' Lace Thong, $43; Eberjey 'Colette' Chemise, $78.
Fig Leaves: With a big range of colors, brands and sizes, this website is fully stocked with enough bras, camisoles and knickers to last a lifetime.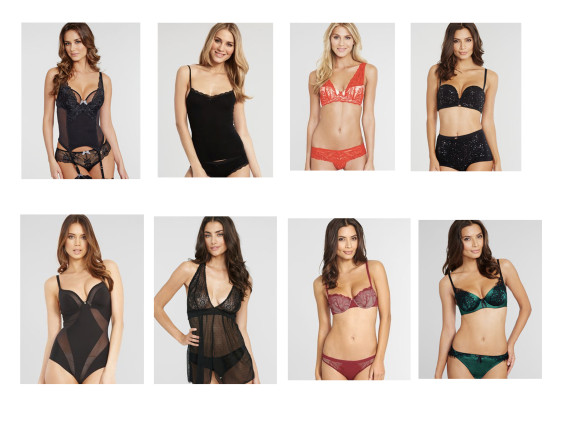 Figleaves Boudoir Tease Silk And Lace B-G Demi Bra, $75; Elle Macpherson Intimates Dentelle Thong, $33; Calvin Klein Emotion Balconette Bra, $67; Gossard Egoboost Sequin Strapless Bra, $59; Mimi Holliday By Damaris Strawberry Bomb Fully Padded Super Plunge Shoulder Bra, $59; B.Tempt'd Hip N' Chic Camisole, $19; Triumph Amazing Sensation Underwired Body, $78; Figleaves Boudoir Halter Neck Babydoll Set, $60; Midnight Grace By Figleaves.Com Paige Italian Lace Basque, $70.
La Perla: No lingerie roundup would be complete without a mention of La Perla. Though their bras and panties come with hefty price tags, the craftsmanship is incomparable in the industry. If you want something extra special, La Perla is the way to go.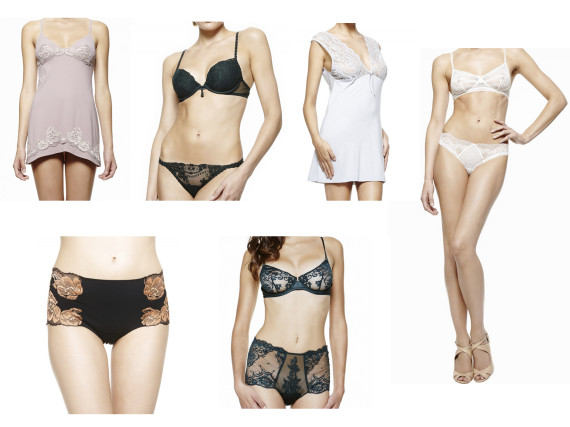 El Color Rojo High Waist Brief, $178; Ardientemente G-String, $108; Calle De La Pasion Bras Wireless, $188; LP Style Short, $148; LP Style Slip, $348; Noche Caliente Babydoll, $164.
Got a bra you love? Now treat it right:

Loading Slideshow
Wash Them Often ... Enough

Although this depends on your personal lifestyle and levels of hygiene, Nethero recommends that women wash any bra after wearing it twice. Of course, if it's a sports bra, you should at least rinse it out in cool water (cold water helps a bra maintain its elasticity) after each use to get rid of the perspiration on it so that the fabric itself isn't damaged. "You don't want to destroy the fibers in the sports bra that cause it to wick moisture," said Nethero. If you rotate through your bras, this should come out to about once a week, according to Iris Clarke, owner of <a href="http://irislingeriebrooklyn.com/index.html">Iris Lingerie</a> in Brooklyn. If you don't rotate your bras, Iris recommends making sure they are washed every three or four days. <br />

Hand Wash Your Bras (If Possible)

Each and every expert we spoke to said that hand washing your bras with gentle soap and cool water is the best way to prolong their lives. This suggestion becomes especially important if you're caring for lingerie that's nicer than your average t-shirt bra. "When it comes to underwire or more sturdy bras, always handwash," Steve Boorstein, <a href="http://www.clothingdoctor.com/dec-07-dec-09-/about-steve-boorstein.html">The Clothing Doctor</a>, told The Huffington Post. But what if you just don't have time to hand wash every bra? "It's preferable to wash by hand, but not necessary," said Nethero.

Always Use Gentle Cycle

If you forgo hand washing, it's important to machine wash your lingerie correctly. One of the most important rules is that you should always, always, <i>always</i> set your machine to gentle cycle. "A lot of mechanical action and movement is a problem [for delicates]," said Jim Kirby, Chief Analyst at Maryland's Drycleaning & Laundry Institute. And remember -- always use cold water when washing your delicates, never hot. "Cool water is going to shock the lycra, give back some elasticity," said Nethero. "It will referesh the Lycra fabric and improve the strength and stretchability. We don't want the bra to be cooked in hot water."

Clasp Your Bras Before Washing

Many of us have probably pulled a bra out of the laundry machine to discover that it's straps are completely entangled and the hooks have ripped holes in its delicate lace. (I have, at least.) To avoid this unfortunate predicament, make sure to always <a href="http://www.realsimple.com/home-organizing/cleaning/laundry/how-to-clean-undergarments-delicates-10000001721821/index.html">fasten your bra's clasps</a> before washing. "Clasp your bra's hooks so that it doesn't twist and turn the underwire and cause [it] to become deformed," said Nethero.

Take Advantage Of Laundry Bags

Another way to prevent twisting and snagging is to separate your bras from the rest of your clothing by using a laundry bag. Boorstein recommends using some sort of mesh net bag, which can be <a href="http://store.myintimacy.com/intimacy-lingerie-bag">purchased online</a> or at most hardware and home stores.

Stay Away From Bleach

In order to protect your bra's elasticity and fabric, you don't want to use any harsh detergents when you wash it. Bleach is especially terrible for your bra's shelf life. This is important to remember even if you choose to hand wash your garments. Clarke told The Huffington Post that even popular hand-washing detergent Woolite contains bleach. Nethero recommends using an extra-gentle soap or baby shampoo. This also means that when you travel, washing your bra in the shower isn't a bad idea at all -- unless you like showering in (literally) scalding hot water.

Don't Mix Your Whites And Colors

Although this rule holds for all laundry, it's especially important when it comes to your lingerie. "Classify, classify, classify," said Kirby. "Be very careful when you're washing undergarments because they contain synthetics, [which means that] they have a great propensity to pick up dyes from the washload. Only clean whites with whites." So that brand new lacy red bra? You most likely shouldn't throw it in with your crisp, white t-shirt bra -- unless you <i>really</i> love pink.

Keep Your Loads Light

Be very careful not to overstuff your washing machine when you're throwing your bras in. Heavy items can do a lot of damage to your undergarments -- especially if you wear <a href="http://www.realsimple.com/home-organizing/cleaning/laundry/how-to-clean-undergarments-delicates-10000001721821/index.html">underwire bras</a>. "No jeans, no towels, no sheets," says Clarke. "These items are too heavy. It'll ruin the bra to dump everything [in] together." Nethero goes a step further, recommending that you not only stick to small laundry loads, but only wash Lycra items together. "Save up things like tights, panties, exercise tops and shorts," she said. "Lycra is subject to degradation if you don't care for it properly."

Always Hang Dry

Although our experts were willing to stray from the "always hand wash" rule, they insisted that hang drying your bras is the only way to go. "Never ever put a bra in the dryer," said Nethero. Kirby also said that extreme heat -- which is used in a mechanical dryer -- was a major problem when it came to caring for delicate items. Instead, hang dry your bras by the strap or lay them to dry on a towel, cups facing up (i.e. nipples facing up). And make sure that your bras are properly reshaped before you dry them. "If [your bra cup] gets dented [while being washed], just take your fingers and gently smooth it out so that it looks like a cup again," said Boorstein.
Want more? Be sure to check out HuffPost Style on Twitter, Facebook, Tumblr, Pinterest and Instagram at @HuffPostStyle.