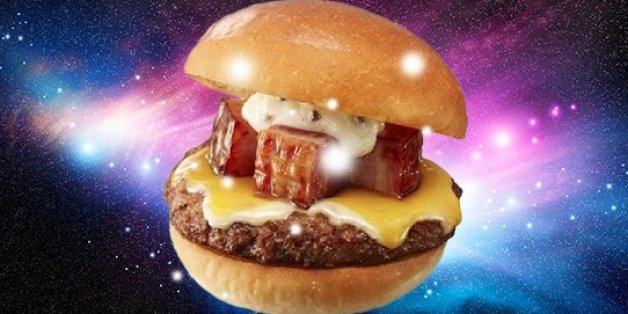 The end of the world as we know it is called into consideration when the Japanese start one-upping the United States in matters of fast-food and, especially, in matters of bacon (because who loves bacon more than us?).
One of Japan's most popular fast-food chains, Lotteria, will begin serving a limited edition Bacon Cube Deluxe Cheeseburger on November 29th, featuring that is covered in a creamy white sauce infused with truffle oil, containing truffle bits and bacon cubes.
SUBSCRIBE AND FOLLOW
Get top stories and blog posts emailed to me each day. Newsletters may offer personalized content or advertisements.
Learn more