Adam Levine may be in the running for People magazine's "Sexiest Man Alive" title, but that doesn't mean he can't enjoy getting his makeup done now and then.
In an interview with the New York Daily News, "The Voice" makeup artist Darcy Gilmore revealed that the singer is actually a beauty aficionado, referring to Levine as her "dream male client." Airbrushed face makeup courtesy of a Temptu Pro compressor, foundation and a tinted moisturizer from Proactiv are some key weapons in Levine's beauty arsenal, according to Gilmore.
"He can actually tell the difference between good and bad makeup," she said, "He has a very accurate eye and has great hair ideas."
Love or hate him (and many women really do hate him), we suppose you can't deny Levine has taste. With a Victoria's Secret model fiancé and a long-standing track record as a modelizer, the "Voice" judge knows beauty when he sees it. Plus, with brands like Tom Ford and Marc Jacobs releasing dude-friendly cosmetics, he certainly has high-end options. Perhaps Levine and Rachel Zoe's husband can swap tips the next time they're accompanying their fashionable significant others to industry events?
Just a thought.
Think his hair and makeup are spot on?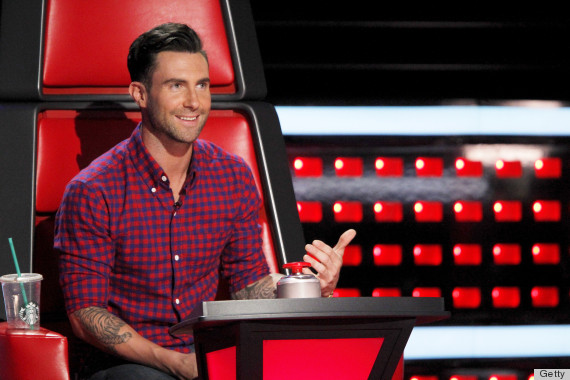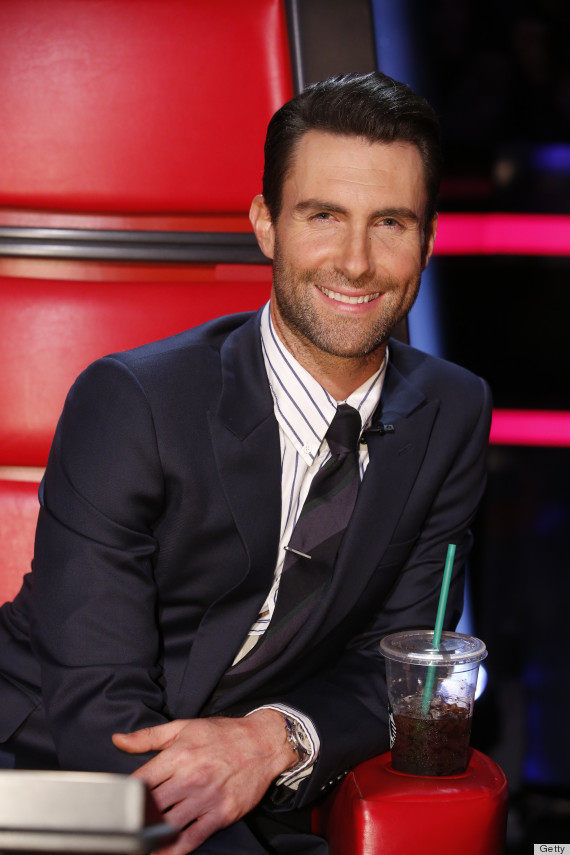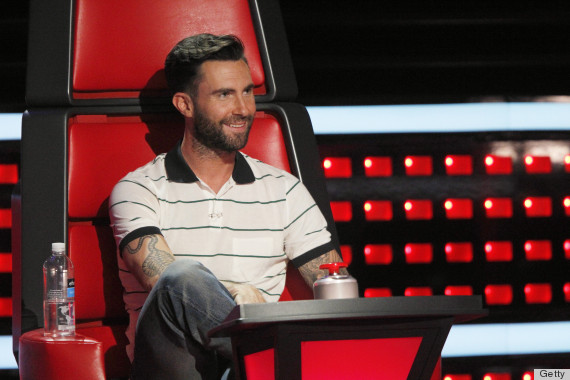 Levine's comrades:
Male Celebrities Who Wear Makeup
This must have been during his "Pirates of the Caribbean" promo days.

It would just feel wrong to see these rockers on stage without their signature makeup -- even fans try to replicate their look.

This "Godfather of Heavy Metal" must keep black eyeliner in his back pocket.

We are envious of that intricate eyeshadow.

That black eyeliner really brings out his baby blues.

The actor looks quite brooding with his kohl-rimmed eyes.

He enjoys getting his makeup done.

He had to look perfect to keep those ladies swooning.

This Fall Out Boy frontman loves his punk eyeliner.

The comedian almost always wears eyeliner.

This legendary rocker sported many different androgynous looks.

The Cure's gothic tunes were only accentuated by Smith's macabre makeup.

The professional baller didn't always score with his makeup game.

It seems that in order to legitimately be a punk rocker, one must invest perfect a smokey eye.

The Killers singer accentuates his big brown eyes with eyeliner.

He has pure dedication. It's a strange sight to witness Manson without makeup.

That bronze shadow adds a nice touch to the dark eyeliner.

Rachel Zoe's husband isn't ashamed to step out in some eyeliner.

The "America's Next Top Model" judge keeps it dapper in some bronze face makeup.

More and more men are feeling the pressure to "beautify" themselves. Hear how high the statistics have gotten for men using products like concealer and bronzer.
Want more? Be sure to check out HuffPost Style on Twitter, Facebook, Tumblr, Pinterest and Instagram at @HuffPostStyle.