Love it or hate it, yoga is one exercise trend that is here to stay. But while many people are fanatical about the low-impact workout, fewer are happy about the price tag that comes with it. Classes alone can cost a small fortune, and when you factor in all the requisite gear, you had better start saving.
That's especially true if you shop at the likes of Lululemon. But we're of the belief that there's no need to spend upwards of $100 on yoga pants (that may or may not end up being see-through). There are loads of great spots to stock up on yoga pants -- and you most likely already frequent a few of them. Forever21 offers insanely cheap spandex shorts, while Nike carries well-made, supportive bras.
To help you find some new yoga stores, we've rounded up 11 of our our favorite Lululemon alternatives.
Nancy Rose Performance: Nancy Rose, the brains behind this line, is a former elite gymnast and really understands what athletes need when they're working out. Her pieces are not only fashion-forward but also very easy to move in.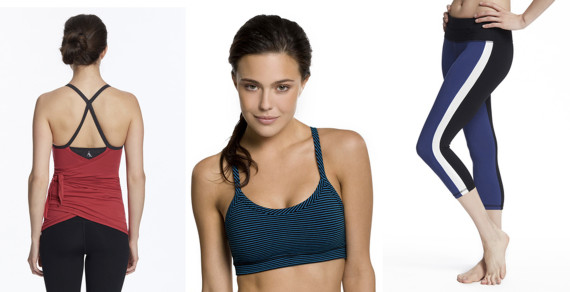 The Scoop Bra, $44; Three Tone Crop Pants, $82; Relevé Tank with Bra Top, $74 .
Sweaty Betty: This site, which caters especially to women, sells activewear based on the type of workout you're interested in. Yogis can find a big selection of tanks, pants and bras designed especially with their exercise in mind.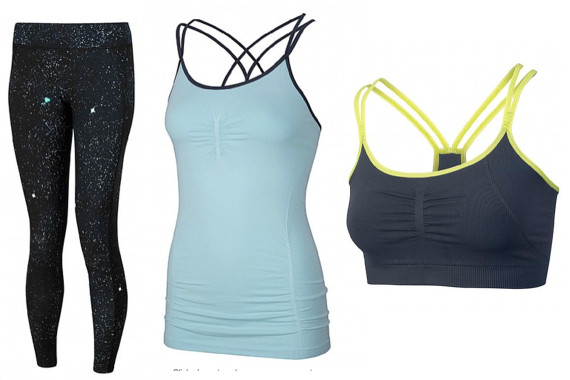 Halasana Yoga Bra, $55; Utthita Yoga Cami, $65; Chandrasana Yoga Leggings, $80 .
Nike: The trusted brand offers tons of options that will make any yoga enthusiast happy. They have their innovative Nike Studio Wrap Pack footwear which helps give more traction and protection while doing yoga, and their sports bras provide ample support and ventilation for when you're handling the most challenging poses.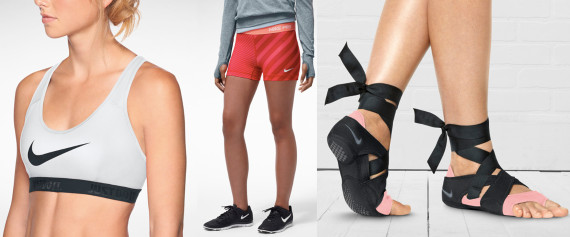 Nike Swoosh Women's Sports Bra, $65; Nike Pro Essential Printed 2.5' Shorts, $19; Nike Studio Wrap Pack Three-Part Footwear System, $110.
Adidas: Yoga gear does not need to be boring, and if any designer understands that, it's Stella McCartney. Her athletic line for Adidas is very on-trend while still being practical. But items from the esteemed designer won't come cheap. Her yoga pants will run you a cool $100.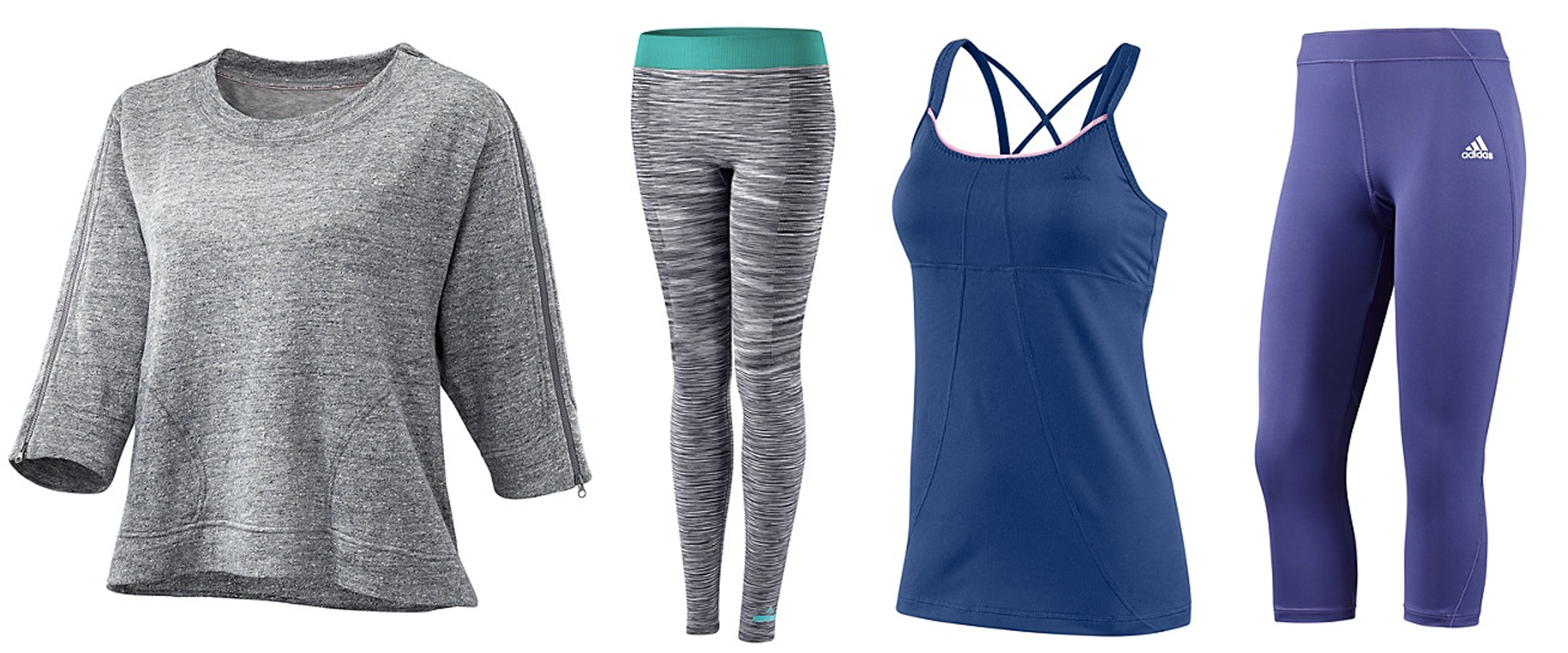 Adidas by Stella McCartney Yoga Sweatshirt, $110; Adidas by Stella McCartney Yoga Seamless Seven-Eighths Tights, $100; Powerluxe High-And-Mighty Tank, $55; Techfit Three-Quarter Tights, $24.
Old Navy: There are few places to buy workout clothes that are as affordable as Old Navy. Not only do their pants cost under $20, but most styles are available in petite and tall.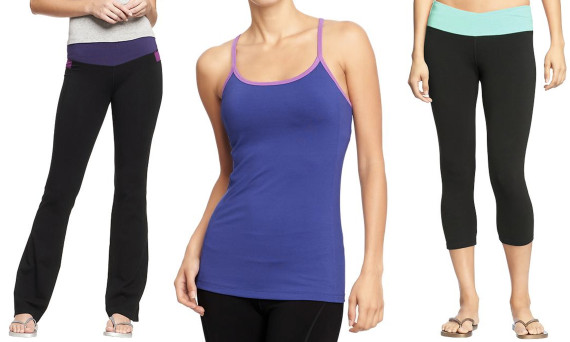 Slim Boot-Cut Yoga Pants, $17; Active by Old Navy Padded Camis, $17; Yoga Capris, $17.
Target: Good quality and low price tags is what you'll find when shopping for workout gear at Target. With items constantly going on sale, this is a great spot to find a deal.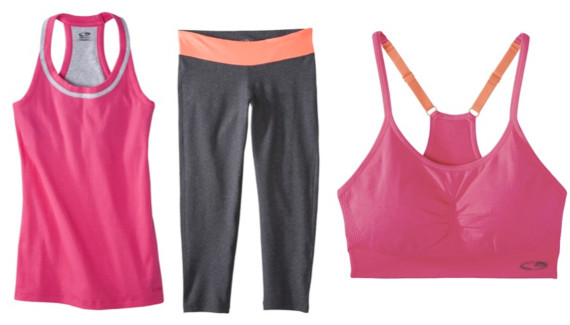 C9 by Champion® Ribbed Tank, $12; C9 by Champion® Premium Reversible Capri Tight, $17; C9 by Champion® Seamless Bra With Removable Pads, $13.
Gap: Though you may only turn to Gap for clothing, their workout gear is definitely worth mentioning. It's high-quality, affordable and insanely comfortable.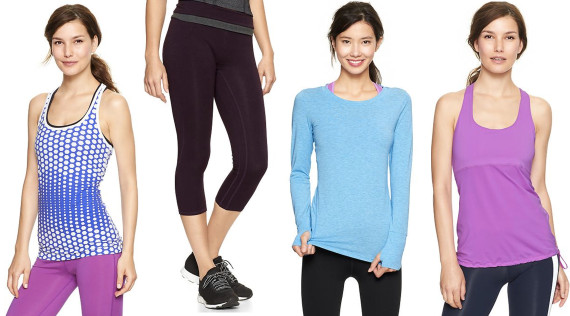 GapFit Distance T-back Shelf-Bra Tank, $34; GapFit GFast Cotton Foldover Capris, $34; GapFit Graphic Tank, $19; GapFit Breathe long-sleeve T, $29.
Nordstrom: Nordstrom sells everything, workout clothes included. The best part of shopping at this large department store is the brand variety. They carry everything from Under Armour to Solow.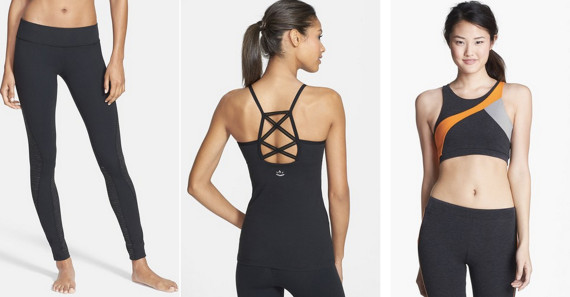 Solow Colorblock Bra, $55; Beyond Yoga Piqué Patch Panel Leggings, $99; Beyond Yoga Ladder Back Camisole, $75.
Forever21: $6 spandex shorts -- what more could you ask for?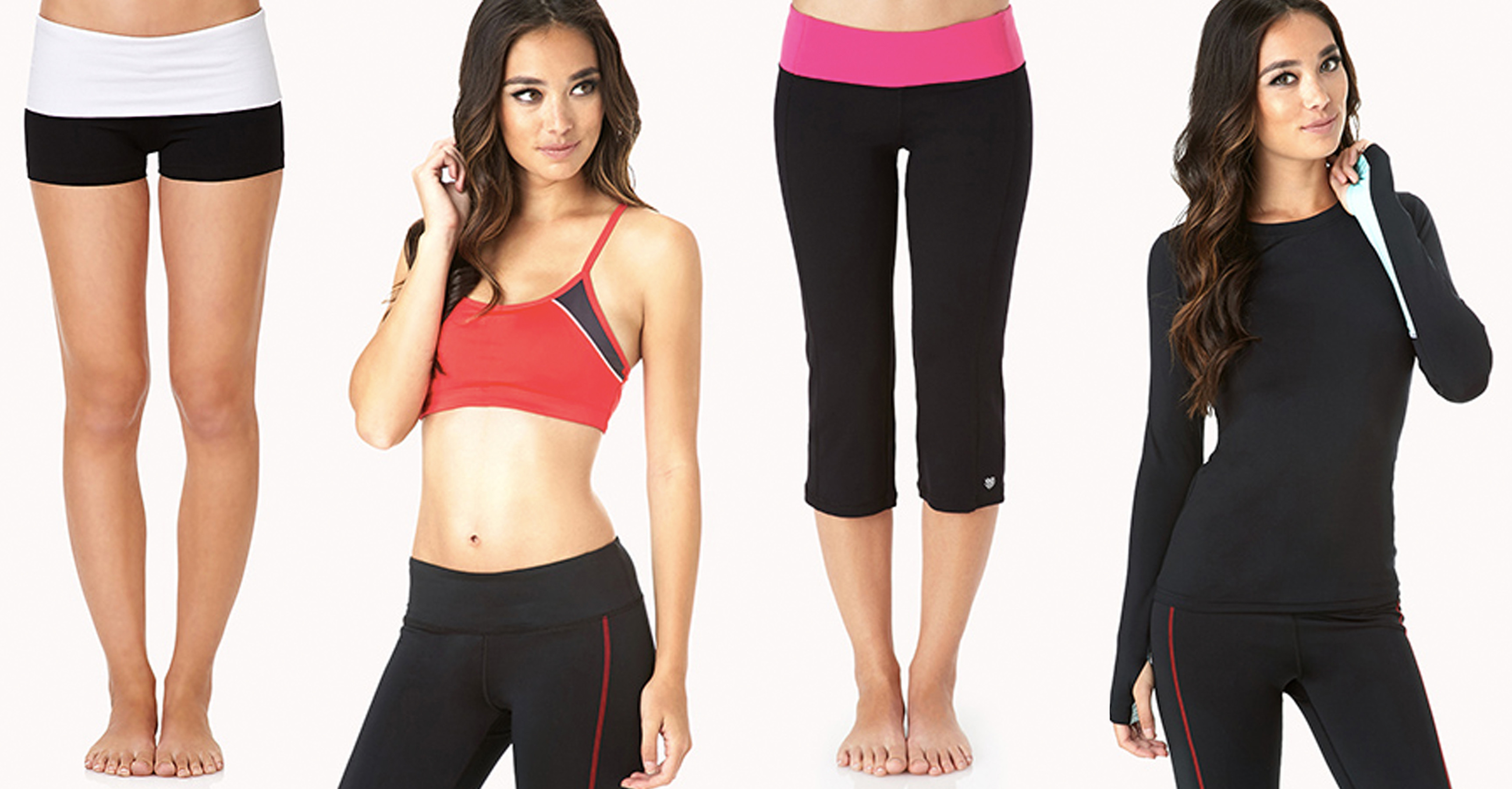 Colorblocked Running Top, $17; Low Impact Sports Bra, $13; Contrast Foldover Yoga Shorts, $6; Cinched Workout Capris, $17 .
Mika Yoga Wear: This site offers unique pieces that you wouldn't find just anywhere. Their multi-colored bras fit like a "second skin," and they also offers pieces especially for hot yoga.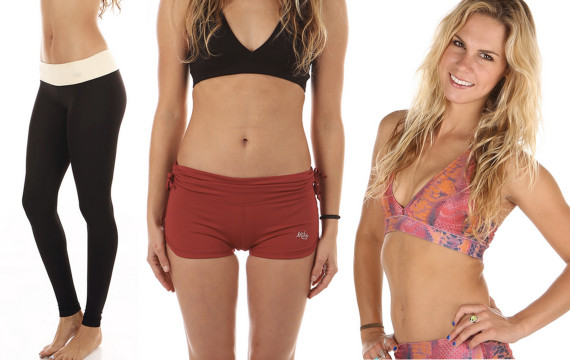 Kaya Legging, $54; Maya Bra Red Croc, $42; Audrina Short, $36.
Yoga Smoga: The New York-based company was founded by Rishi Bali, a man who grew up in India, surrounded by yoga. The line was created with its own high-performance fabric and eco-friendly, color-safe dyes.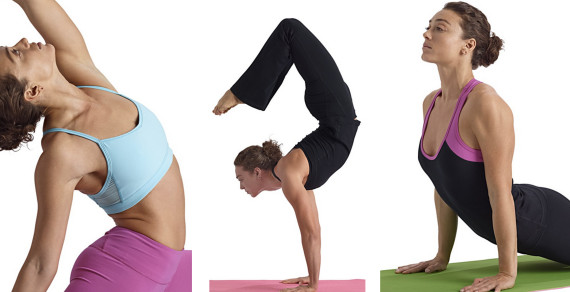 U & Me Bra, $49; Yantra Tank, $55; Classic Slimmie Pant, $109.
These stars know where to get the best workout duds:
Want more? Be sure to check out HuffPost Style on Twitter, Facebook, Tumblr, Pinterest and Instagram at @HuffPostStyle.