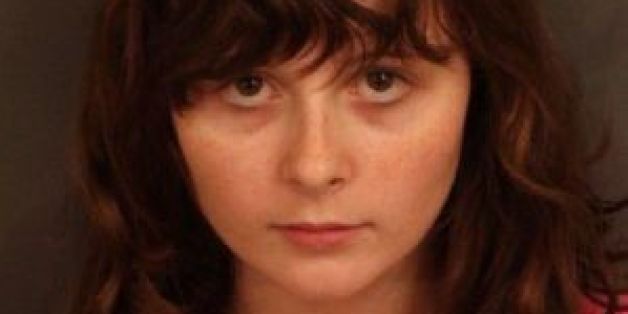 A 16-year-old girl accused in a brutal stabbing at a Lincoln, Neb., Catholic school last month will be prosecuted as an adult.
Sarah Piccolo is charged with first-degree aggravated assault and use of a deadly weapon stemming from the incident, in which she allegedly ambushed Pius X High School senior Ellen Kopetzky in a bathroom Oct. 7.
On Tuesday, the newspaper reported that Piccolo will face trial as an adult, a move put forward by prosecutors at a hearing last Friday.
In court Nov. 15, Deputy Lancaster County Attorney Bruce Prenda argued against transferring Piccolo's case to juvenile court, saying she had attacked the first student that happened to come through the bathroom door.
"This was a very troubled 16-year-old girl, and no one anticipated this behavior," Prenda said in court, noting that there had been no evidence the suspect had been treated badly at home or at school. "Her motive was to quite simply kill as many people as she could."
After the attack Piccolo fled in her boyfriend's car, but surrendered to police in Kansas a day later. She pleaded not guilty to the charges. Kopetzky survived the attack and returned to school a week later.
The defense argued that the incident was "a huge cry for help," and argued for Piccolo to be tried as a juvenile, but the judge did not agree.
If convicted, Piccolo could face "a minimum of one year in prison to a maximum of 50 years on each count," according to Omaha.com.
Also on HuffPost:
10 Major Crimes That Shocked America (SLIDESHOW)
SUBSCRIBE AND FOLLOW
Get top stories and blog posts emailed to me each day. Newsletters may offer personalized content or advertisements.
Learn more