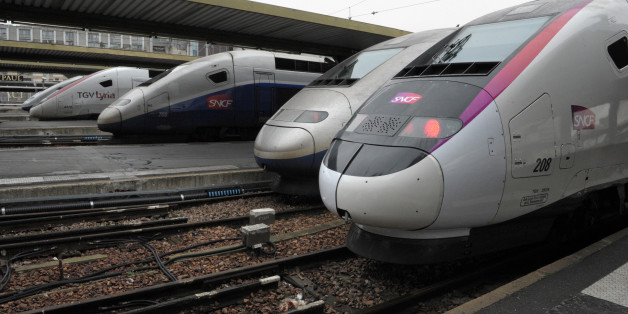 A transgender woman was riding a train in France earlier this year when she was approached by an attendant. She presented her electronic ticket and ID card, but what happened next spurred some to accuse France's national rail service of transphobia.
The fine actually dates back to May 31, 2013, when Furic's friend was riding France's high-speed train, the Train à Grande Vitesse (TGV), between Lyon and Paris.
"This person appears with a ticket and a valid [national identity card] but the latter appears physically dressed as a lady. This lady is named Mr. [redacted]," the ticket reads.
Believing the passenger was committing fraud, the train attendant fined her 135 euros (about $180) in addition to the cost of the train ticket, bringing the total to 227 euros (around $307).
Though the transgender woman initially paid the fine to avoid a confrontation, she filed a complaint and obtained a refund -- and a private apology from an agent of the company -- three weeks later, Furic told Le Huffington Post.
"She had been openly humiliated in public in the TGV but, not wanting to make waves, she paid the fine on the spot," Furic explained.
Though Furic is taking to Twitter to share the story, her friend still wishes to remain anonymous. (As Le HuffPost notes, the transgender woman has since had her legal name changed.)
Social media users have accused the SNCF -- the state-owned rail company that operates the TGV -- of discrimination against transgender people.
For its part, SNCF addressed the concerns on Twitter, explaining the rail network reviewed the circumstances of the ticket in June and ultimately decided to issue a reimbursement for her trip given the "good faith" of the traveler.
"The company is extremely vigilante toward every form of discrimination against its customers as well as its agents," SNCF concluded in the statement.
Also on HuffPost:
15 Things To Know About Being Transgender By Nicholas M. Teich
SUBSCRIBE AND FOLLOW
Get top stories and blog posts emailed to me each day. Newsletters may offer personalized content or advertisements.
Learn more