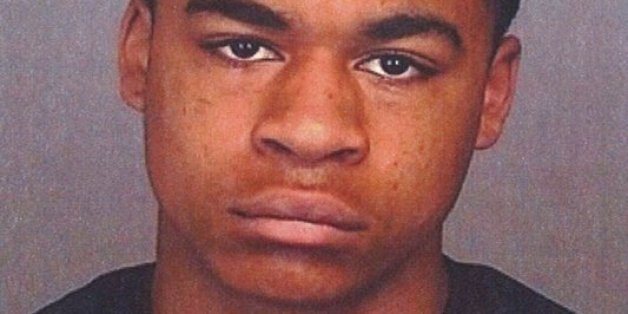 The news was recently revealed in court documents in which Hayes explained why she had ordered Adams-Kinard to be held in an adult jail, rather than the Spokane County Juvenile Detention Center, after the teen's first court hearing in August, the Spokane Register and ABC-affiliate KXLY-TV report.
Adams-Kinard and Glenn are suspected of beating Belton to death on Aug. 21 while the older man was waiting for a friend at the Eagles Lodge in Spokane, Wash. The retired aluminum worker, who loved to play pool, was wounded in action while serving in the Pacific arena during WWII, according to CNN.
Glenn's attorney, Christian Phelps, told The Huffington Post both teens now face charges of first-degree murder, first-degree robbery and conspiracy to commit robbery. He said he doesn't believe the Aryan Brotherhood threat is still an issue.
"It was just an anonymous tip that police got that they determined to be unfounded," Phelps said, adding that if there were a bounty on the teens' heads, they'd be safer in the Juvenile Detention Center.
The Spokane Police Department refused to comment.
SUBSCRIBE AND FOLLOW
Get top stories and blog posts emailed to me each day. Newsletters may offer personalized content or advertisements.
Learn more