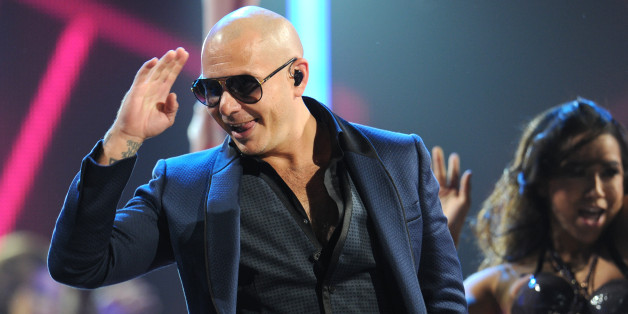 Sure Adam Levine was named People's "Sexiest Man Alive," but by the sound of things, Pitbull came in a close second. Mr. 305 sat down for an exclusive interview with the mag, describing his interpretation of what turns people on.
"I think being sexy is about more than just looks," he explained. "In fact, I think you can be sexy without being good-looking."
After that statement, Pit went on to list a few cardinal rules of sexiness. His words of wisdom included being confident, acting chivalrous and ditching all those cheesy pick-up lines.
Also on HuffPost:
Pitbull, Romeo Santos and Royce
SUBSCRIBE AND FOLLOW
Get top stories and blog posts emailed to me each day. Newsletters may offer personalized content or advertisements.
Learn more