Thanksgiving desserts usually mean pie, but for something different this year, you could try baking a festive cake. This Thanksgiving turkey cake may look a little ambitious, but it requires fewer ingredients than you might think -- it's majority Betty Crocker cake mix and frosting.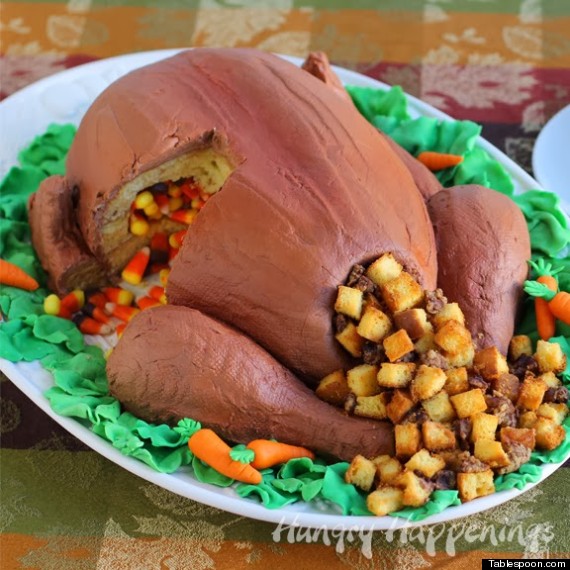 Love it or hate it, this baking feat, baked by Beth of HungryHappenings.com for Tablespoon.com, definitely wins points for creativity. Just as you would when roasting a real turkey, you'll put "stuffing" into a "cavity" -- although this stuffing is just cubed cake, leftover from carving out the cavity. After the cake is baked and frosted, the recipe calls for dabbing a paper towel over the entire thing for subtle imprints that make the frosting look more like real turkey skin.
SUBSCRIBE AND FOLLOW
Get top stories and blog posts emailed to me each day. Newsletters may offer personalized content or advertisements.
Learn more