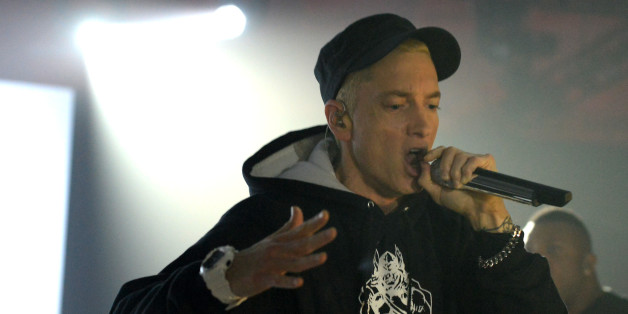 Eminem has released the music video for "Rap God," the third single off his recent album, "The Marshall Mathers LP 2." The video serves as a tribute to Max Headroom, the fictional artificial intelligence TV host, who was popular during the '80s. Bleached blond hair, secret agent suit, and spastic movements, Eminem's portrayal of Max is a near carbon copy of the character, who was first played by Matt Frewer. The video also features the rapper in a game of "Portal," levitating above a crowd and injecting media directly into his brain. Watch below.
SUBSCRIBE AND FOLLOW
Get top stories and blog posts emailed to me each day. Newsletters may offer personalized content or advertisements.
Learn more