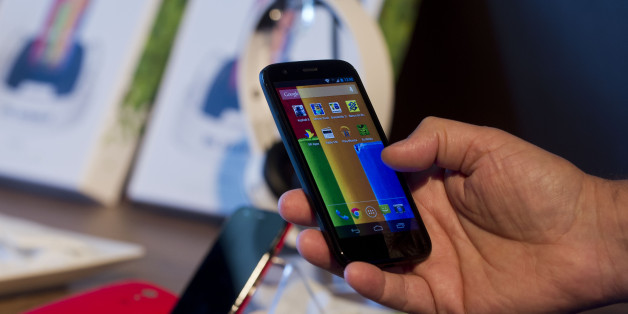 If you want to text a friend that you're taking the LSAT next week, Google won't help you out.
An exhaustive investigation by Wired revealed that the latest version of Google's Android, the most popular mobile operating system in the world, will not autocomplete 1,400 widely accepted English words, which range from the offensive and sexually charged to the benign.
The former group includes words like "butt," "panty," "uterus," "Tampax" and "STI." Other words that Android more confusingly doesn't support include "geek," "thud," "LSAT" and Google products like "Chromebook" and "Zagat." And yes, in case you're wondering, Android does autocomplete "iPhone" and "Microsoft." Google declined to comment to Wired for its story (which you should read in its entirety here).
Apple caused a similar stir after The Daily Beast revealed that iPhones won't correct certain words like "rape," "bullet," "abduct" and "abortion" if misspelled. While such a conservative stance may inhibit those in danger from effectively communicating with 911 operators by text, it's hardly surprising that a notoriously closed-platform company like Apple would want to control what its users can and cannot say to one another.
But Google takes pride in its Android platform being open source. Anyone can create and sell apps for Android, while Apple often axes developers' work if it doesn't conform to the company's standards. Still, it appears Google wants to control what you type.