Kate Moss' Playboy Cover Has Finally Arrived! (PHOTOS)
Just in time for the, er, holidays, Kate Moss' Playboy cover is finally here.
Moss is the cover girl of choice for Playboy's big January/February 2014 double issue. In honor of the magazine's 60th anniversary, Kate poses for what the mag calls an "unprecedented" 18-page spread, shot by photographers Mert Alas and Marcus Piggott.
Fueling buzz around the cover, Alas posted a photo to Instagram revealing Kate cuddling the cover herself. As for the highly-anticipated cover photo itself, the pic isn't such a surprise: In November, Playboy released a teaser photo showing Moss dressed in a black strapless leotard with the signature Playboy bunny tail and ears, plus Saint Laurent pumps.
The inside spread, which channels the magazine's storied history in black and white, begins with Kate in the same classic costume... and of course continues to her in further states of undress.
But the best part, in our opinion, is the Q+A that runs alongside the spread between Moss and Tom Jones, in which Kate plays "Marry, F*ck, Kill" (her choices: Marc Jacobs, Naomi Campbell and Piers Morgan) and discusses her cocktail of choice, where she lives in Los Angeles and that time a guy tried to take a photo of her "taking a piss" in a men's bathroom. Classic Kate.
You can take a peek at the editorial below, or you can pony up the cash for a limited edition of the issue with an exclusive photo of Kate Moss by Mert & Marcus currently for sale at Marc Jacobs. Or, if you'd rather, Marc Jacobs is selling a t-shirt with the cover photo on it. See more at Playboy.com.
PHOTOS: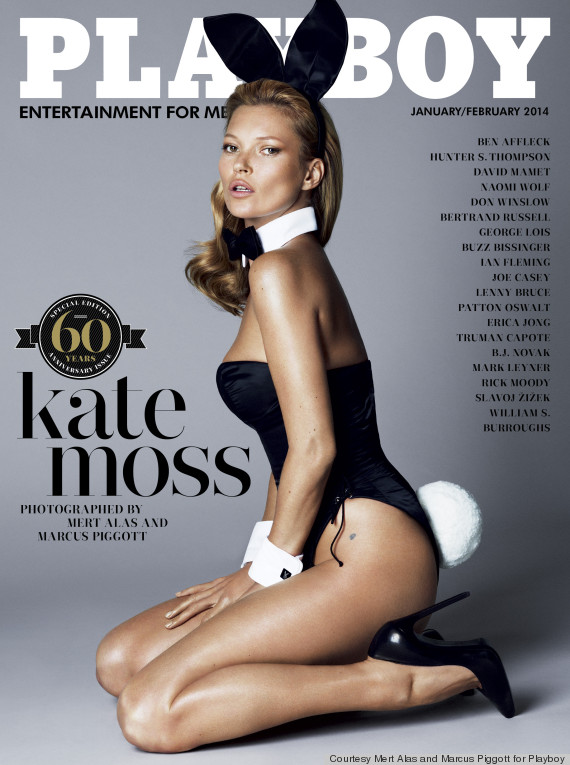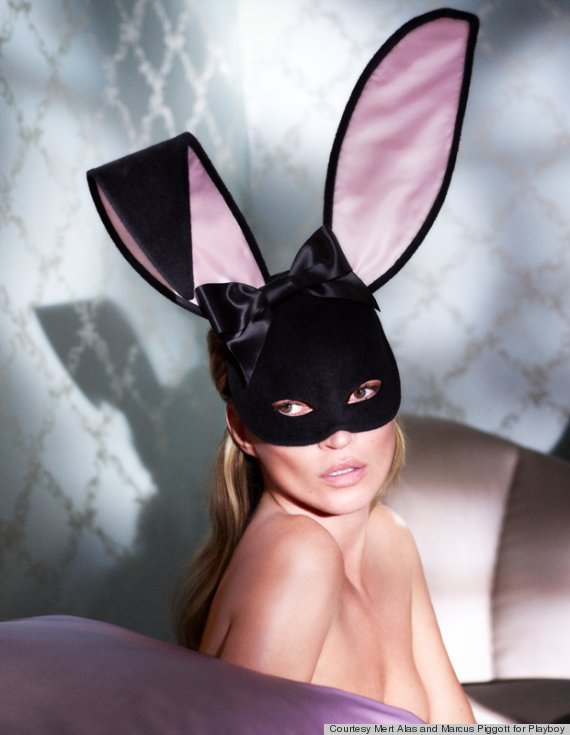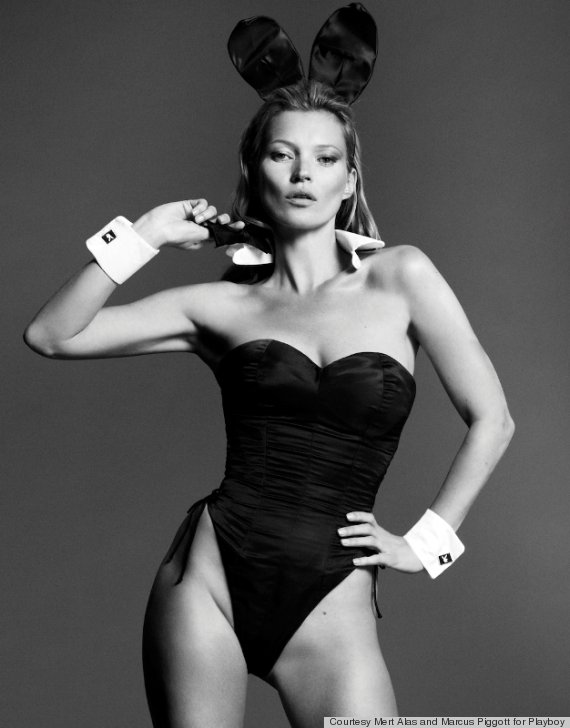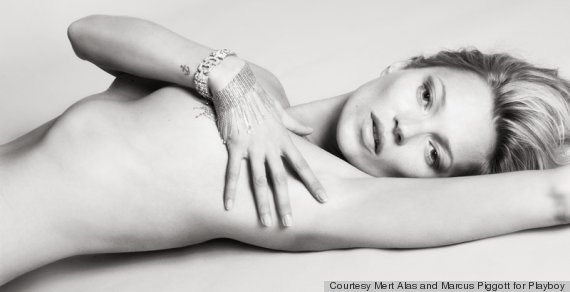 More where that came from:
35 Fashionable Playboy Cover Girls
July 1988

September 2011

August 2004

May 1994

January 2008

March 2009

February 1983

March 1980

May 2001

May 1999

November 2003

December 2004

December 2002

July 1997

August 2007

May 1998

February 2004

August 1998

December 2007

September 2010

December 2011

January/February 2012

May 2009

September 1998

April 2004

March 1994

July 1990

December 1990

March 1991

December 1984

January/February 2010

April 2011

January 2003

May 1987

The much anticipated Playboy issue featuring actress Lindsay Lohan hits newsstands early. Founder Hugh Hefner announced this after photos leaked online.
Want more? Be sure to check out HuffPost Style on Twitter, Facebook, Tumblr, Pinterest and Instagram at @HuffPostStyle.