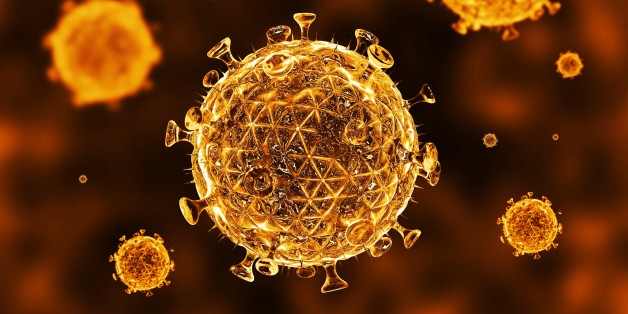 Science Photo Library - MEHAU KULYK. via Getty Images
The HIV-1 recombinant strain A3/02, which is a fused form of the 02AG and A3 strains of HIV, has a shorter period of time from infection to AIDS development -- at five years -- compared with other common strains of HIV-1. The two strains that recombined to form this new one are the most common strains in Guinea-Bissau in West Africa. (There are more than 60 strains of HIV-1, and they can sometimes fuse together to make a recombined strain that is more aggressive.)
While the new strain has only been found in West Africa so far, increasing travel between different parts of the world provide cause for concern for the spread of recombinant HIV strains, noted the researchers from Lund University.
"HIV is an extremely dynamic and variable virus. New subtypes and recombinant forms of HIV-1 have been introduced to our part of the world, and it is highly likely that there are a large number of circulating recombinants of which we know little or nothing," study researcher Patrik Medstrand, a professor of clinical virology at the university, said in a statement. "We therefore need to be aware of how the HIV-1 epidemic changes over time."
The new findings are based on data from 152 people from Guinea-Bissau with HIV-1 who were followed as they developed AIDS and died from AIDS-related causes. The A3/02 subtype of HIV was identified in 13 percent of the people in the study, and was linked with a nearly three-fold increased risk of AIDS, or dying from AIDS-related causes, as other subtypes.
FOLLOW HUFFPOST