Walker, who starred in "Fast and the Furious" and "Varsity Blues," also appeared in films including "Pleasantville," "She's All That," "Joy Ride," "Into The Blue" and "Flags of Our Fathers."
See the larger photo below: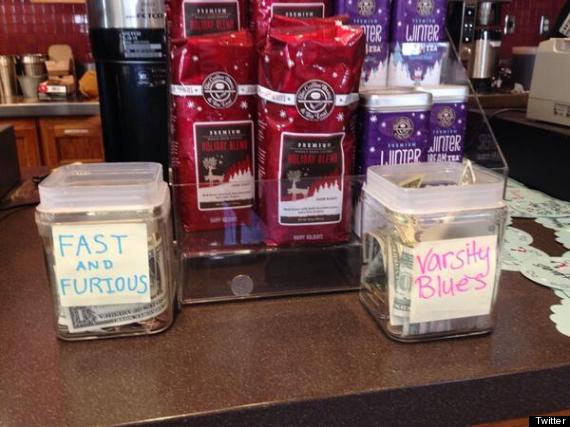 UPDATE: The Coffee Bean and Tea Leaf released a statement to Us Weekly regarding the jars and said they have been removed.
The official statement reads, "This is completely inconsistent with our brand values and the jars have since been removed. Our thoughts and condolences remain with the many friends and family of Paul Walker during this difficult time. The Coffee Bean & Tea Leaf would like to thank Jason Biggs for bringing this matter to our attention."
CORRECTION: In a previous version of this story, the Twitter photo was incorrectly attributed. Actor Jason Biggs posted the original photo.
Also on HuffPost:
Photos Of Paul Walker Crash Site
FOLLOW HUFFPOST