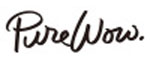 There's nothing particularly new about barre workouts. They've been plié-ing their way through cities for the past few years. But a few different types of classes are now setting the, er, bar a little higher.

1. Cardio Barre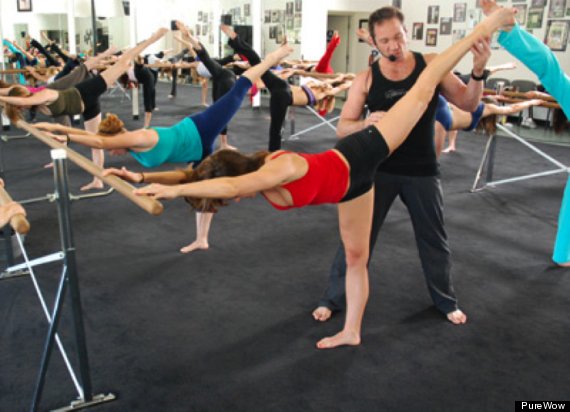 Inspired largely by ballet, it promises to strengthen, lengthen and tone your entire body through resistance exercises. Sound similar to other barre classes? It's not.
Here's why:
The pace is crazy-fast. You're doing tendus, grand battements and other ballet moves at lightning-quick speed, so your heart rate is up almost the entire time. And there's no stopping to take short breaks for stretching -- all the warming up (and cooling down) of your muscles is concentrated at the beginning and end of the class.
The instructors are classically trained. All teachers must have at least four years of formal ballet experience and go through a rigorous training session in Studio City. In related news, the instructors we saw had bodies we would go Black Swan for.
The routine isn't the same every time. Barre classes can get boring with all the repetitions. Cardio Barre instructors mix up not just the moves but also the order of the class, so you aren't always segueing from arms to cardio to glutes to abs.
One more insider tip: Bring a towel with you so you aren't lying directly on the carpet -- though it is padded.

2. Barre X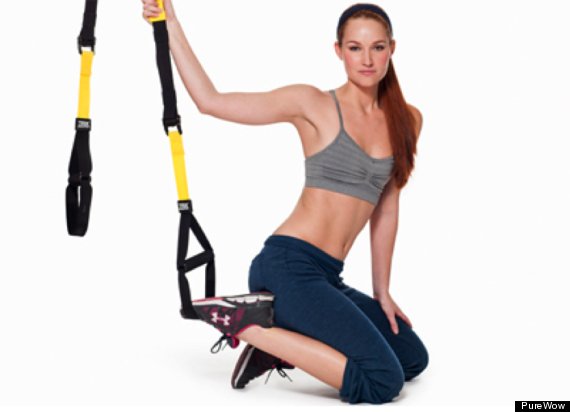 With a combination of ballet barre exercises we felt comfortable doing and ceiling-suspended band work we cursed for days, Barre X mimics the training routines of Cirque du Soleil acrobats. No, really: The teacher who developed it actually toured with one of the shows.
After an up-tempo cardio warm-up, the killer pop soundtrack helped us power through the series of core-stabilizing moves such as floating planks, single-leg lunges and standing side leg swings (all while your legs hang from the bands). And because you're using your own body weight for resistance, modification is a breeze. Hi, did we mention we're beginners?
Barre X is ideal to try with a girlfriend before brunch. The class we attended was filled with workout buddies about to hit the mimosas -- at which point we realized we were in good company.

3. MyBarre3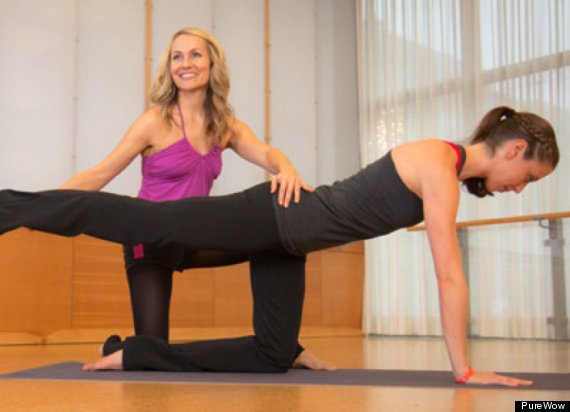 Don't feel like schlepping to the studio to cram in a workout? Thanks to Sadie Lincoln's mybarre3 online streaming service, we can take all the leg-lifting, core-toning classes we can handle from the comfort of our own living room.
Lincoln, a Sharecare fitness expert and longtime Pilates instructor, created mybarre3 specifically for overcommitted women like herself, and the classes are definitely quick and efficient enough to squeeze into a busy day.
Some workouts require accessories like a yoga mat, handheld weights or an inflatable core ball, but at least you know you'll never have to think about attire: Pajama pants are always appropriate.

More from PureWow:
In-Studio Slippers Perfect For Pilates, Barre & Yoga
Introduction to SoulCycle
Hey, Yoga Lovers!
Also on HuffPost:
Loading Slideshow
Antigravity Yoga

It's a bird ... it's a plane ... it's -- yoga, in a suspended hammock? Antigravity Yoga (also referred to as Suspension Yoga, Upside-Down Yoga and Aerial Yoga) is not for the faint of heart. The practice incorporates traditional yoga poses mixed with acrobatics in a silk hammock suspended from the ceiling. What are the benefits of yoga off the ground? Kayda Norman, <a href="http://news.health.com/2012/08/07/aerial-yoga-learning-to-fly/" target="_hplink">who documented her Aerial Yoga experience for Health.com</a> writes, "Aerial yoga allows you to stretch further and hold positions longer than other types of yoga. Suspension yoga also helps to decompress tight joints and relieve pressure." Alexandra Sifferlin, a reporter for <em>Time</em>, <a href="http://healthland.time.com/2012/08/22/we-tried-this-aerial-vinyasa-or-upside-down-yoga/" target="_hplink">also shared her go with a Suspension Yoga class</a>. She <a href="http://healthland.time.com/2012/08/22/we-tried-this-aerial-vinyasa-or-upside-down-yoga/" target="_hplink">reported in a video of her experience</a> that the aerial class was helpful for "better controlled movements as you strengthen your core muscles." And for those without the strength and control for traditional inversions like headstands, Aerial Yoga gives us a chance to try these out.

Tantrum Yoga

Tantrum Yoga can help you access your inner child: the grumpy one, who needs to throw a tantrum to get back to center. It isn't violent; instead, it's an outlet -- a release -- that combines traditional yoga poses, dancing and, yes, some yelling. <a href="http://www.hemalayaa.com/" target="_hplink">Yoga teacher Hemalaaya </a>developed this therapeutic kind of yoga as the next step in her fusion-focused classes. And, as <a href="http://www.hemalayaa.com/?p=1629" target="_hplink">she puts it</a>, throwing a little tantrum works to relieve her own frustrations. She encourages her students to release stress by yelling, chest-pounding and laughing. "I believe we are emotional beings and there are times we need to express in order to let go of emotion, especially old stuff that is sitting in there, festering. Otherwise it gets stuck in our bodies and could turn into stress, disease, etc." she told <a href="http://abclocal.go.com/kabc/story?section=news/food_coach&id=8666290" target="_hplink">ABC News</a>.

Wheelchair Yoga

Perhaps it is Wheelchair Yoga that best demonstrates the versatility of the yoga practice. Many of the actions performed in Wheelchair Yoga (or, similarly Chair Yoga) are traditional poses adapted for those who are in wheelchairs. The <a href="http://www.livestrong.com/article/319124-yoga-exercises-for-someone-in-a-wheelchair/" target="_hplink">Cat Stretch, Cow Pose and Eagle Pose</a>, for example, have all been modified to be performed while sitting. Chair Yoga prioritizes breath-work and physical postures and can be incredibly beneficial for those with limited mobility. The activity can help to <a href="http://www.ncpad.org/disability/fact_sheet.php?sheet=345&view=all" target="_hplink">decrease physical pain and tension</a> and it promotes the many benefits of physical activity to those with disabilities might not otherwise have access.

Harmonica Yoga

Harmonica Yoga is a form of Raja Yoga (yoga for both the body and the mind). Harmonica playing and yoga are both based on the control of the breath, making this a fun way to work on mindfulness. "Harmonica is the easiest and most accessible way to practice breath control," <a href="http://www.davidharp.com/" target="_hplink">David Harp</a>, the founder and originator of <a href="http://www.amazon.com/s/ref=ntt_athr_dp_sr_1?_encoding=UTF8&field-author=David Harp&ie=UTF8&search-alias=books&sort=relevancerank" target="_hplink">HarmonicaYoga™</a> and HuffPost blogger wrote in an email to The Huffington Post. "This allows practitioners to short-circuit mental patterns such as fight or flight responses, and thus develop mindfulness," he continued.

Laughter Yoga

If laughter is the best medicine and yoga touts countless health benefits, the combination of the two must be infallible. In this silly practice (its founder, Sebastien Gendry, <a href="ttp://www.huffingtonpost.com/2012/05/06/laughter-yoga-benefits_n_1478960.html" target="_hplink">called it "bizarre" and "weird"</a>) you might find yourself clapping joyously, milking imaginary cows and pretending to be a lion, just as <a href="http://www.huffingtonpost.com/2012/05/06/laughter-yoga-benefits_n_1478960.html" target="_hplink">Catherine Pearson did in her Laughter Yoga class, as she reported</a> in HuffPost's Healthy Living. Laughter Yoga incorporates much less of the physical aspects of yoga and much more of the social and mindful aspects. Still, the physical benefits are not completely lost: laughter has been found to <a href="http://www.ncbi.nlm.nih.gov/pubmed/16652129" target="_hplink">burn calories </a> and <a href="http://care.diabetesjournals.org/content/26/5/1651.full" target="_hplink">lower blood sugar levels</a>.

Karaoke Yoga

Karaoke Yoga, developed by Los Angeles-based yoga instructor <a href="http://jenniferpastiloff.com/" target="_hplink">Jennifer Pastiloff</a>, gives people the opportunity to stretch their limbs <em>and</em> their vocal chords. The class is equipped with a TV screen to display song lyrics and, luckily for those with stage fright, there are no solo performances. You can expect to sing along with the whole class to songs from Adele, Elton John and Journey. The focus of the class is joy, not the perfecting of poses. "It's not about alignment, it's about connecting to your joy," Pasiloff <a href="http://abclocal.go.com/kabc/story?section=news/food_coach&id=8713322" target="_hplink">said in an ABC News interview</a>. Though not about the yoga, per se, it's still about the workout: "It's longer exhales, it's sweating, dancing," she insists. Pasiloff wrote in a<a href="http://www.mindbodygreen.com/0-5085/What-the-Heck-Is-Karaoke-Yoga.html" target="_hplink"> blog post for <em>Mind Body Green,</em></a>"It is connecting some of the greatest pleasures I know of in life: dancing, singing, yoga, connecting and good old fashioned rock 'n' roll."

Yoga Raves

Yoga Raves bring the yoga studio to the club -- so don't forget your glow sticks (and glitter). Combining music, movement and meditation in a single space, Yoga Raves also promote drug-free fun. Many of these raves begin with a guided meditation as a warm up, to lead into a more free movement. According to the not-for-profit movement's website <a href="http://Yoga Rave" target="_hplink">Yogarave.org</a>, "The Yoga Rave Project will bring the spiritual element back to celebration and the way we have fun, offering a drug free alternative for our youth to gather and release their energy and tension." <a href="http://www.artofliving.org/us-en" target="_hplink">The Art Of Living Foundation</a>, which funds and organizes <a href="http://Yogaraves.org" target="_hplink">Yogaraves.org</a>, is not the only initiative propelling the yoga dance party. <a href="http://www.jivamuktiyoga.com/" target="_hplink">Jivamukti</a> and <a href="http://www.laughinglotus.com/" target="_hplink">Laughing </a>Lotus are among the yoga schools supporting the combination of yoga and "getting down." <a href="http://www.yogadork.com/news/grab-your-glow-ga-sticks-yoga-raves-all-the-rage/" target="_hplink">Yogadork.com might have said it best:</a> "The Yoga Rave: a place where you can totally trip out drug free, get friendly with your fellow man/woman and wake up in your own bed the next morning (if you so choose)."

The World's Oldest Yoga Teacher

And just for fun, here's a video of <a href="http://www.huffingtonpost.com/2012/05/14/tao-porchon-lynch-93-worlds-oldest-yoga-teacher_n_1515579.html" target="_hplink">the world's oldest yoga teacher</a>, 93-year-old Tao Porchon-Lynch, showing off all she's got.

Seane Corn on The Benefits of Vinyasa Yoga

Yoga instructor Seane Corn explains the benefits of Vinyasa yoga.