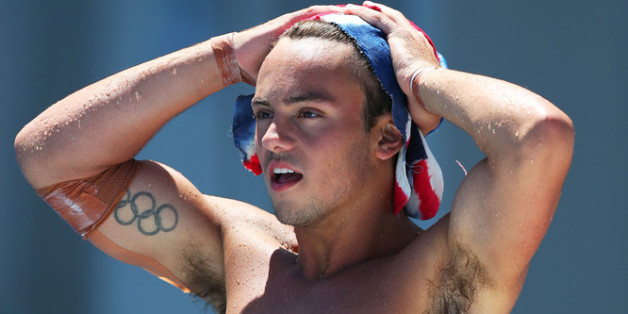 British Olympic diver Tom Daley sent shockwaves (and heart palpitations) through the gay community yesterday when he announced via a YouTube video that he is in a relationship with a man.
Now, it looks as if Daley can also expect his family to get behind his decision to publicly come out. Though the diver's grandparents admitted they were a bit "confused" and surprised at first, the pair told the Daily Mail that they vowed to support their Olympic athlete grandson.
"We asked him if he was absolutely sure. He's our first grandson from our son who died," Daley's grandparents told reporters. "We have always been supportive of him and we always will. We're not old-fashioned, in fact we're quite liberal. But I do think he's too young to be making this sort of decision... But we hugged him, we thanked him for coming to see us, and we'll be seeing him over Christmas. We'll always be here for Tom."
Sounds like Tom has quite a supportive family and we couldn't be happier for him!
SUBSCRIBE AND FOLLOW
Get top stories and blog posts emailed to me each day. Newsletters may offer personalized content or advertisements.
Learn more